The first Terminator film came out in 1984, directed by James Cameron, about a cyborg assassin sent back in time to kill the woman whose future son will become a hero of the apocalypse.
A sequel, Terminator 2: Judgement Day, followed in 1991, with the third film not coming out until 2003. They waited a number of years before trying again with 2009's Terminator Salvation, then again in 2015 with Terminator Genisys.
Both films were very poorly received, which is why it was a big surprise when they announced Terminator: Dark Fate. One major reason the film went forward was because Cameron returned as an executive producer, while he hadn't been involved with the franchise since the second film.
There Won't Be a Sequel?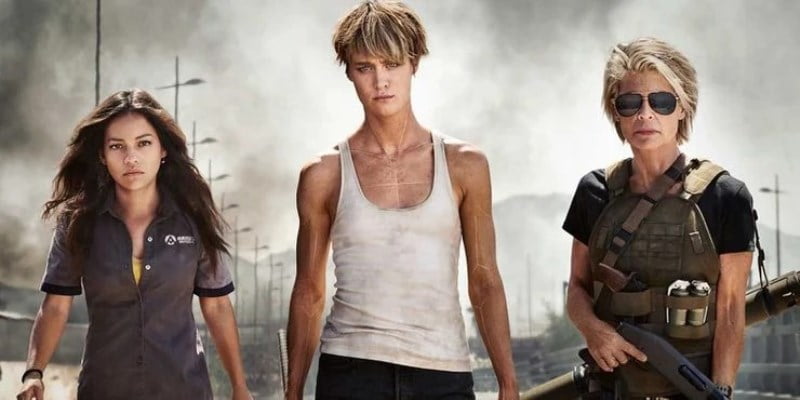 Mackenzie Davis spoke about the future of the Terminator franchise in an interview with NME.
While promoting her upcoming movie Irresistible, starring Steve Carrell and Rose Byrne, Davis was asked about Terminator: Dark Fate and if there would be another sequel. She says that while she is "so proud of what we did" and loves the movie, "to think that there'd be a demand for a seventh film is quite insane." 
Davis argues that audiences "want new things," not big franchises and multiple sequels. Continuing on with that sentiment, Davis highlights the importance of searching for original voices with original stories:
"There are many interesting people that don't fit the mold of those who make these big franchises who have not had the chance to make movies. We should be investing in them right now."
After reading that, what do you all think about this guys?