Some time ago, there was a mission called A Ring of Bubbles in the Pokemon GO game. This mission asks players to do Pokemon Snap or capture photos of pokemon Alomomola and Luvdisc at the same time.
Even though the missions here look easy, this mission is actually quite difficult because it makes various players confused. However, if you are one of those people, don't worry. Because here, Wowkia will share a guide regarding this A Ring of Bubbles mission.
A Ring of Bubbles Guide for Pokemon GO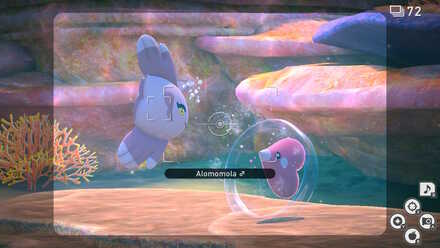 To complete this mission, players only need an item called the pink Illumina Orb. Usually, this item will be obtained by players if they have reached the level three-course.
If you have started the course for this mission, now you have to focus on the area to the left. In this place, players must look for Alomomola and Luvdisc and, when found, use the Illumina Orb on the two pokemon.
When you do the directions above, the two pokemon will swim to the side by themselves. While that is happening, the players must focus on the camera they are using to capture the photo. Then, keep in mind that here Alomomola will later create a ring-shaped bubble around Luvdisc. This is the right moment for you to capture a photo of the two pokemon.
In addition, you should make a good camera view to capture photos of these two pokemon. Because if you want much better results than people usually do, capturing photos of Alomomola and Luvdisc is the right choice.