If you want to complete the Pokemon GO game, capturing photos of various pokemon is one of the things you need to do. What's more, various NPCs will give you prizes for completing this mission.
One of the missions itself is Staredown for Venusaur, the request from NPC in Pokemon GO. This mission tells you to take a photo of the Grass-type pokemon with great power, namely Venusaur.
However, getting a photo is not an easy thing to do. So, that's why here, Wowkia will share with you a guide about this Venusaur pokemon. We recommend that you read the guide below carefully, so you can meet Venusaur quickly.
Staredown for Venusaur Request Pokemon GO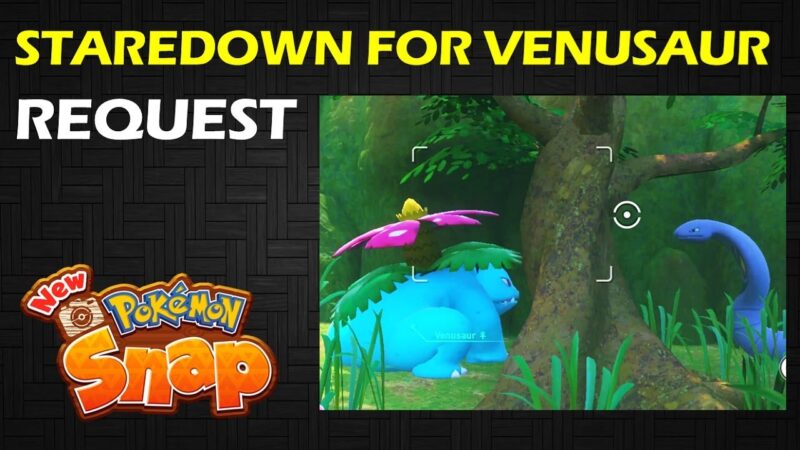 To find Venusaur, you need to meet several requirements, namely having access to the Founja Jungle stage 3. After that, you need to see Arbok, who is on the right side of the stage. Here it would be best if you hit Arbok with a Fluffruit. Then there will be another Arbok on the right side of the stage covered with leaves to block the players' view.
Now you need to scan with the new Arbok, and later there will be a Venusaur near the tree on the stage. After you have met the two pokemon, hook Arbok by throwing Fluffruit to get close to Venusaur.
If Venusuar and Arbok are close together, now you only need to take a photo of the two pokemon. Keep in mind. You should take some photos so that you don't have to do the Staredown for Venusuar mission in Pokemon GO over and over again.