Bethesda and id Software has released a teaser trailer for the single-player campaign expansion for Doom Eternal as part of QuakeCon at Home.
It provides a sneak peek at what developer Id Software has in store for players. The full trailer will come as part of Geoff Keighley's Opening Night Live at Gamescom 2020 on August 27. However, the ID Software team did reveal that the expansion will be called The Ancient Gods. We could see that the story would split into parts, and we'll see some of Part One at ONL.
Doom Slayer will fit into a story of The Ancients Gods. It will revolve around an imbalance of power in heaven. In all probability by ripping and tearing demons as well.
In addition to the single-player expansion, id Software is also working on updates for the multiplayer side of things. Following with a ranked competitive mode and other additions.
Bethesda announced earlier this week that Doom Eternal and The Elder Scrolls Online would be released for Xbox Series X and PlayStation 5.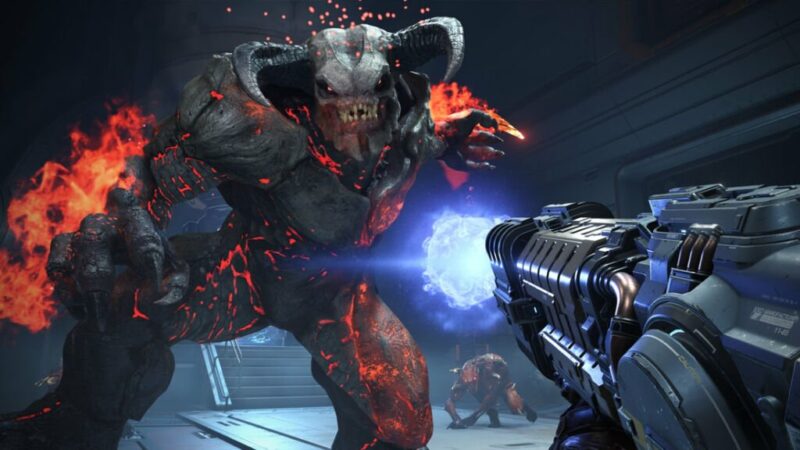 Additionally, when the new consoles launch, both titles are expected to support backward compatibility.
Bethesda didn't have any news to share on other games. However, It said it was committed to offering free upgrades for current-generation console owners of existing titles released for next-gen systems.
We could expect Bethesda news during QuakeCon at Home, which is running from August 7-9.
Recently, it also announced that Doom Eternal would release on the PS5 and Xbox Series X. There is a note in the announcement that players who currently own, or purchase the games, on either Xbox One or PlayStation 4 will upgrade to the next-gen versions for free.
Doom Eternal is currently available on Windows PC, Xbox One, PS4, and Stadia where available.