Electronic Arts, the NFL, and its players' union have agreed on terms to make the Madden franchise the official football simulation series for at least the next few years. Madden has become one of the most popular video game franchises, with its latest entry, Madden NFL 20, being the most successful. 
Madden NFL 20 has seen the most average monthly users, over 330 million hours played, and more than 16 million hours watched on Twitch since launch. EA has been making Madden titles annually since 1989 and will continue to do so until at least 2025 with the completion of the new deal.
A $1.5 Billion Deal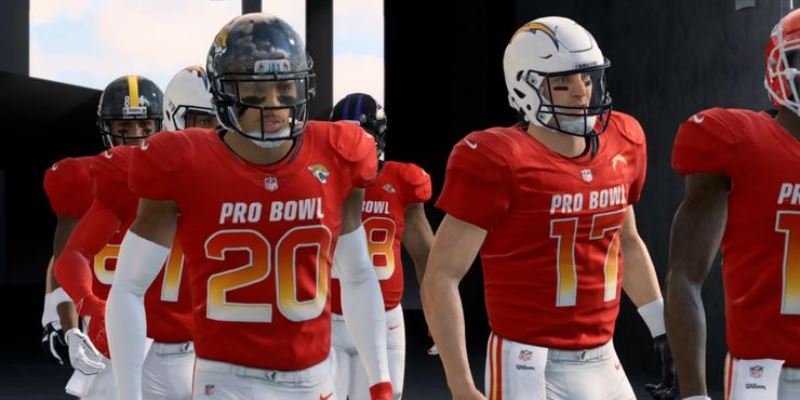 Those rumors have now proven to be false, as EA has put out a press release stating that it has renewed its deal with both the NFL and NFLPA to allow the company to continue its reign as the only football simulation in town (it is worth noting that 2K has made an agreement with the NFL to make its own football games, just not a football sim like Madden or NFL 2K).
Per Bleacher Report, the deal sees EA being granted the rights through 2025 in exchange for $1.5 billion USD, which will be split between the NFL and NFLPA. When speaking about the deal, EA CEO Andrew Wilson said,
"Building on the most successful year ever for Madden NFL, this is a powerful time for EA SPORTS to come together with the NFL and the NFLPA in this new wide-reaching partnership. 
Together, we have a tremendous opportunity to entertain more players through new Madden NFL experiences, games in new genres and on new platforms, esports, and new innovations that will grow fans' love of the NFL around the world."
More Than Just Continuing The Franchise
The deal was also praised by NFL commissioner Roger Gooddell who called EA, "a trusted partner for more than thirty years," and added that the partnership was, "not only about the continued success of the Madden NFL franchise but also the creation of new avenues for our fans to connect with the sport they love."
Indeed, the Madden franchise has grown beyond just a yearly sports title.  This past year, the game had tournaments and other events televised on multiple channels such as ESPN, ESPN2, and FS1, which reached tens of millions of fans.
April alone saw Madden NFL 20 enough content broadcast to equal, "the equivalent of 2,600 NFL seasons." EA of course is no stranger to these types of numbers, the firm has seen similar success with its FIFA titles despite not having the same exclusive rights deals.
So now, what do you all think about this guys?