Creating a Soul Torch in Minecraft is what you need to do if you want to have a much cooler appearance. You see, the Soul Torch is a torch that has a light blue color. With this color, the house will certainly look cooler compared to using an ordinary yellow torch.
However, to make a Soul Torch itself is arguably quite difficult compared to making an ordinary Torch. However, the good news is that all of these things will pay off because this Soul Torch is really cool.
It is difficult for us to get this Soul Torch because of one of the ingredients, namely Soul Sand or Soul Soil. You see, to get this main ingredient, you need to go to the Nether and look for the material, which is usually in a fairly deep place. So, this must be done for those who want to have a house with a color like a soul.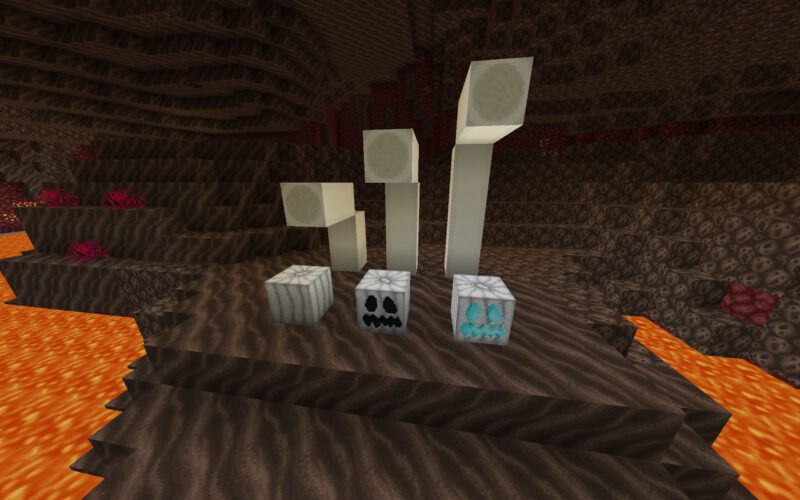 In addition, you also need other materials to make this Soul Torch. You see, these materials are things that you often encounter in Minecraft, namely Stick and Coal or Charcoal. However, the good news is that the other ingredients themselves are straightforward for you to get. Now that we have all the materials needed, we can now make Soul Torch easily.
Make Soul Torch in Minecraft
To make Soul Torch in this game made by Mojang, you should use the Crafting tool. If you currently don't have the tool, you can use the Crafting menu found in your profile. After going to the Crafting menu, we will now create a Soul Torch by entering the ingredients shown in the photo below.

After adding all the materials needed according to the photo above, you can now take the 4 Soul Torch. If so, you have successfully make a Soul Torch in Minecraft and can use these items to make your houses cooler.