Besides Coal, there are also other items that you can use to make Torches in the Minecraft game, namely Charcoal. However, unlike Coal, which can be mined, you need to create Charcoal via the Crafting menu in Minecraft.
However, there are certainly some of you who don't know how to make it. So, that's why here, Wowkia will tell you how to make Charcoal so that later you can use it as a substitute for Coal.
But before that, it's a good idea to know what Charcoal is used for in the Minecraft game. In short, you can use this item for fuel or make Torches and Campfires. In addition, you can't trade Charcoal with villagers or crafted into a Block of Coal. Not only that, Coal and Charcoal are also different; that's why you can't stack these two items together.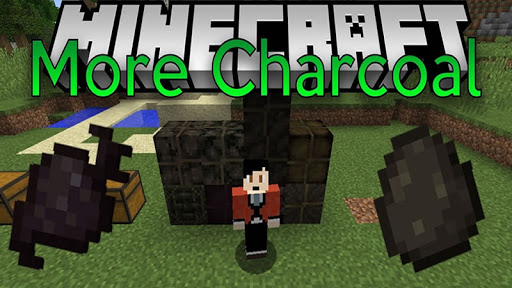 After knowing about Charcoal, surely you want to make this item as soon as possible, right? So, that's why here's how to easily make Charcoal in this Mojang game, just like getting Coal.
Make Charcoal in Minecraft
To make Charcoal, you only need one ingredient, namely Any Log or Wood. More precisely, you can see in the photo below what materials are needed to make Charcoal. After selecting the ingredients, now go to the Furnace, then add the ingredients listed below. Keep in mind you can add any fuel to make Charcoal.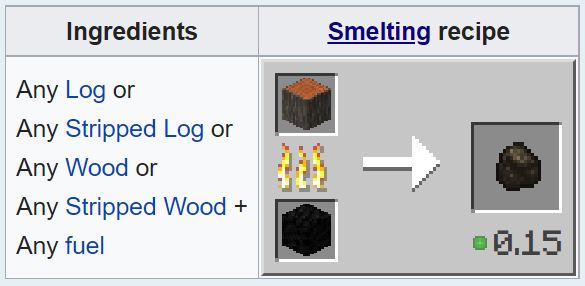 However, before making Charcoal, surely some of you don't have a Furnace in this Minecraft game. So, here I will also tell you how to make a Furnace through the following article. After you have finished following all the instructions above, then you have now succeeded in making it.