For those of you who are tired of cooking in the Furnace, making Campfire in Minecraft is one thing you can do. You see, with this tool you can do many things, one of which is cooking food.
In addition, Campfire also looks much cooler than the Furnace in Minecraft. So, there's nothing wrong with using this tool instead of a Furnace, which is usually used to make Glass or something like that.
However, despite knowing that this tool is cool, surely some of you don't know how to make a Campfire. So, that's why here, Wowkia will tell you how to do that.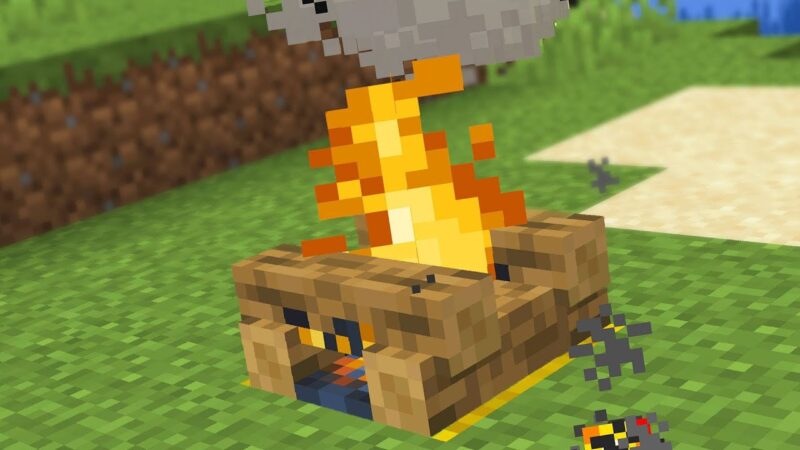 Before that, besides being used for cooking food and the like, you can also use Campfire for other things. One of them is to be a light source. Not only that, but you can also use Campfire as a smoke signal tool.
If you already understand what Campfire is used for in Minecraft, let's go straight to how to make it. Keep in mind; you should read the explanation below carefully so that there will be no mistakes when you make it.
Make Campfire in Minecraft
To make Campfire, the main ingredient you need is Charcoal, which you can get from heating wood. Besides Charcoal, you can also use Coal to make Campfire. However, don't worry for those of you who don't know how to get Charcoal in the Minecraft game. Here we also present how to make these items which you can see in this article.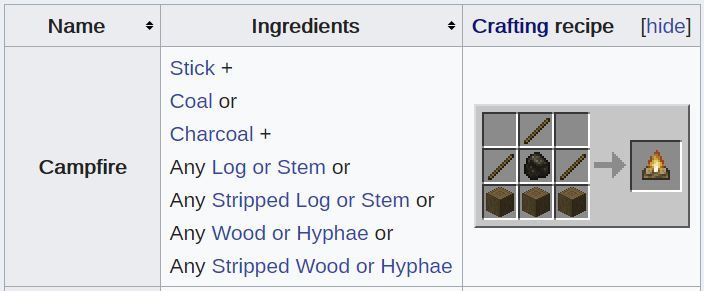 Once you're done making Charcoal, now you need to pick up other items, like Stick and Any Log or Stem. If you have, you need to go to the Crafting menu and then add the materials as shown in the photo above.