If we previously discussed how to make a Soul Torch in Minecraft, then this time, it's a little different. You see, here, Wowkia will tell you the Colored Torch in Minecraft, which you can use to make torches that have rare colors.
Besides Soul Torch, you could say the Colored Torch is the coolest in this game made by Mojang. So, for those who want to have a house that looks more unique than other game players, making this torch is the right choice.
What's more, the Colored Torch in this game is also quite a lot, particularly 4, depending on each version of the game you play. If you add other torches, namely Ordinary Torch, and Soul Torch, this game has 6 torches.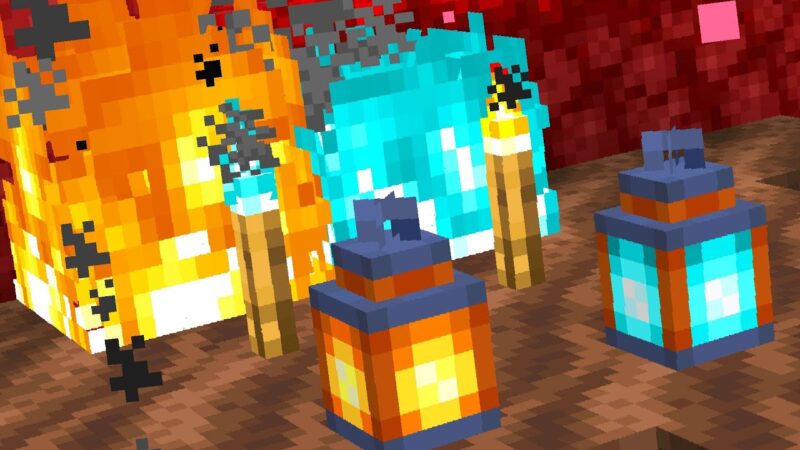 Actually, the function of the Colored Torch itself is the same as an ordinary torch; the only difference is the color. So, that's why the most important thing about the torch is its color in this game. So, if you already understand what we are discussing in this article, here is the recipe you need to make all these Colored Torches.
Colored Torch Recipe in Minecraft
As explained in the photo below, you need a unique item to make Colored Torch. For example, Cerium Chloride makes Blue Torches, Mercuric Chloride to make Red Torches, Potassium Chloride to make Purple Torches, and Tungsten Chloride to make Green Torches.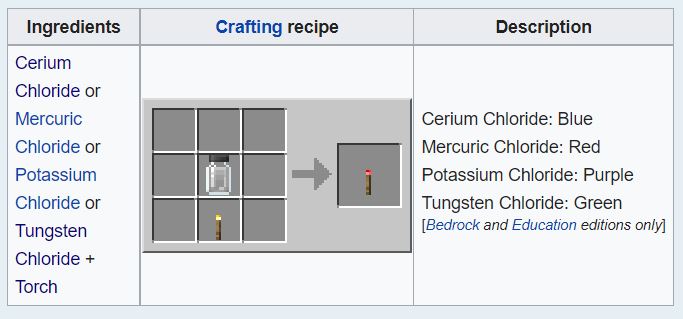 As for the other materials, you only need one more thing, namely an Ordinary Torch that you can make using Coal and Stick. So if there are still any of you who don't know how to make an Ordinary Torch in Minecraft, don't worry. Here, Wowkia also has a tutorial on how to make an Ordinary Torch in Minecraft, and you can see it in this article.