As you know, in Genshin Impact game, now you can make your own home or furniture. However, to make the house look prettier, you need to color it with various dyes in Genshin Impact, like with blue and others.
So, if you want to make your house color much prettier than before, here's how to make dyes. The method is straightforward as you will definitely be able to follow it correctly Well so, here's how to do it.
Get Any Dye in Genshin Impact
To make dyes, players need to go to the Serenitea Pot. When you get there, interact with the Pot and enter it. There, later you will meet the floating Penguin in the Pot. The only colors available in the game are Red, Yellow, and Blue. To make the coloring that Penguin has, you need the following ingredients.
Red Dye: Red dyes can be made from Genshin Impact's ubiquitous fruit called Sunsettia, Carrots, and Valberries
Blue Dye: This color can be made from the very easy-to-find Mint. While it can also be made from Wolfhooks, players will be better off saving these for other uses.
Yellow Dye: Yellow dye can be made from two materials: Berries or Cor Lapis.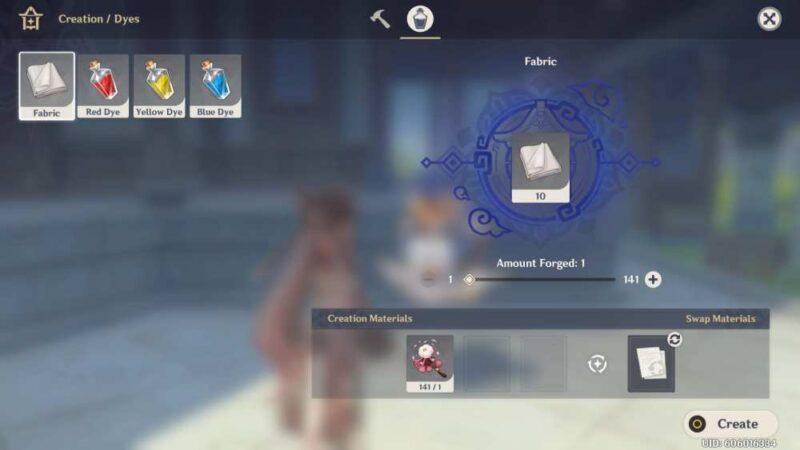 After getting all these ingredients, all you need to do is go back to the Serenitea Pot and interact with the Penguin. If so, then now you only need to choose which dye you want to buy. Usually, you can buy as many dyes as you want. However, with these materials, you can still do many things. So, that's why don't waste these ingredients by buying lots of dyes in Genshin Impact.