Recently, there was a rare new resource, namely Starsilver, in the Genshin Impact game. As it is rare, this item is difficult to find, even though many players need it in order to complete various things.
However, don't worry if Starsilver is rare, because there has one special place: Dragonspine, where to find this item easily. For those of you who want to get numerous Starsilver quickly, here is where they are located. Before that, keep in mind that you can only find Starsilver in the Dragonspine region. So, if you look elsewhere, it's a waste.
Farm Location Starsilver in Genshin Impact
If you already understand, to find Starsilver, you only need to go to the Dragonspine area. Once there, you have to explore the place, and you will definitely find Starsilver ore. So that you know better where the most places are for this item, you should look at the photo below.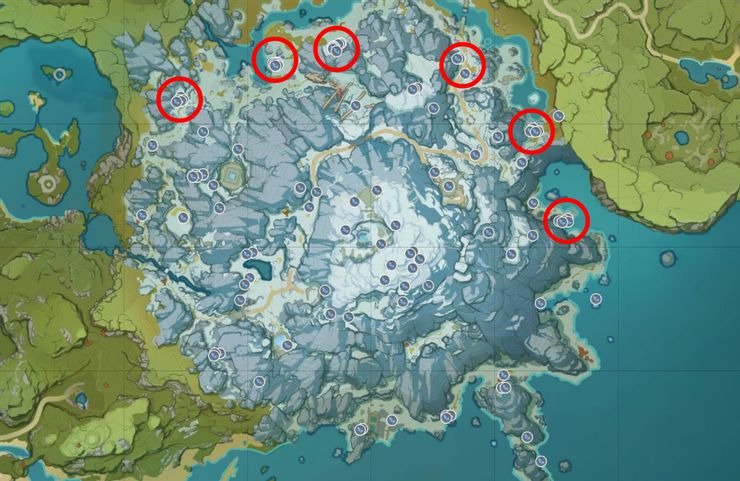 As you can see, above is the place that has Starsilver. You only need to explore where the Starsilver ore icon looks like the one in the photo. After arriving at that place, you will certainly get the seeds unless you have previously taken them. Because this seed takes 48 hours to respawn again.
Even so, the good news is that there are about 50 more Starsilver in the Dragonspine region. So, you won't be short of this rare item. After Starsilver runs out in all existing areas, now you only need to wait 48 hours for Starsilver to respawn again. After that, later you can go back to mining Starsilver in Genshin Impact.
However, there are things you need to worry about when exploring Dragonspine. Because this region is cold and later you can freeze to death. So, that's why it's best to destroy the red stones around or approach the campfire, so you don't freeze to death.