Now, Genshin Impact players can make houses and furniture. However, to make it yourself requires various materials to build the structure and furniture. One of which is Bamboo Segments at Genshin Impact.
Using Bamboo Segments, you can make several furniture recipes that will decorate your home, such as the Outdoor Bamboo Tea Table. However, to make one, you have to get the blueprint of the furniture first. So, for an instance, if you want to make furniture, you should make a Bamboo Outdoor Tea Table. Because you can get the blueprint for that furniture uses Bamboo Segments as the main material from the Adeptal Mirror, Realm Depot, Leveling Trust, and some of the closest NPCs.
Where to Find Bamboo Trees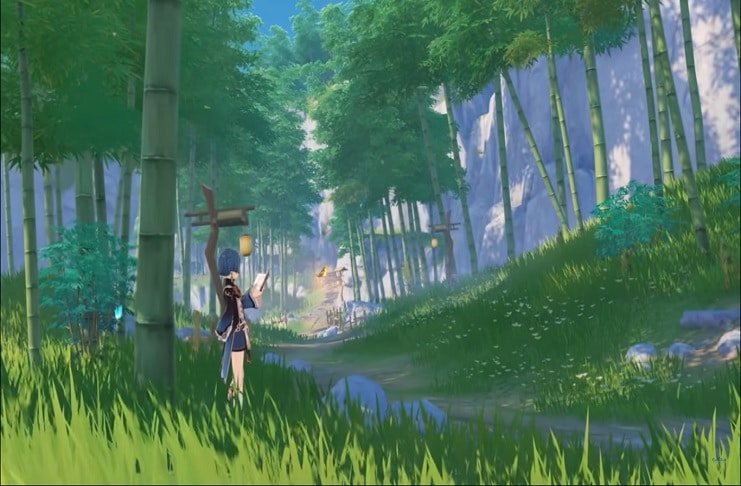 To get Bamboo Segments, primarily you need to know where to find them. Matured bamboo will usually be seen along the road north to Qingce Village. After you reach this place, you will have to farm on your own. Because there are reportedly no NPCs who sell Bamboo Segments in the game Genshin Impact.
How to Get Bamboo Segments in Genshin Impact
After knowing the place of Bamboo Segments, you now need to remove the bamboo from the tree using melee. After you attack the bamboo tree, later, that tree will drop the Bamboo Segments loot.
Keep in mind; you don't need to be afraid to take all the bamboo in that place. Because later it will grow back, according to the schedule given by this game developer, Mihoyo. So, it's a good idea to collect Bamboo Segments at once so that you don't need to look for them later.