On April 29, the PlayStation YouTube channel showed off the features for the PS5 version of the game Wreckfest. In the video, the game really has an incredible improvement over the previous generation. In fact, details such as the appearance of damage to certain locations and vehicles here have also been improved. You could say, this game is much gentler when it comes to doing damage to objects and the like.
Apart from the above enhancements, there are also other things like Wreckfest being able to run at 60FPS in 4K resolution and using the upgraded DualSense controller. Later, when you play this game, the haptic feedback, loading time, shadows, lighting, and visual effects will be improved. The great thing is, even though it has gotten a tremendous improvement, somehow, this game is still able to run smoothly at 60FPS in 4K resolution.
Not only in terms of improving visual features, for Wreckfest PS5, there are also updates that many players might like. Yep, this is an upgrade that took the multiplayer lobby from 16, which was upgraded to 24 players.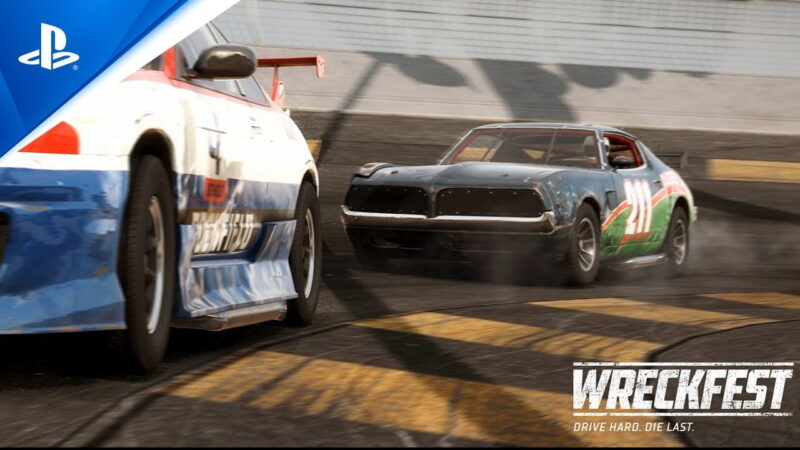 For those who are interested in this upgrade but are still using the PS4 version of Wreckfest, don't worry. Because, as the developer claims, PS4 users can upgrade to the PS5 version for just $ 9.99. As for the Xbox Series X version, this upgrade has also been added, but it doesn't cost you anything.
However, unfortunately, the most significant improvement for the Wreckfest game is on the PS5 platform. So, if you play this game on other enhanced platforms, but have a different feel to the PS5, don't complain. Because basically, the developer says the PS5 is the device that offers the best Wreckfest gaming experience on the console.