Bane is a fighter hero in the Mobile Legends game which is quite rarely used by players. This is likely to happens because the hero does not have good skills to fight with other heroes.
Not only that, but this character also has many weaknesses apart from his skills such as easily getting caught by the enemy. Moreover, he doesn't have high damage even though this is a "fighter" hero.
Moonton Buff Fighter Hero Bane Into Mage
Therefore, Moonton as the maker of the Mobile Legends game is finally renovating the character. In this latest update, Moonton said they released a good buff for this fighter character. The buff itself makes this character have a unique hero fighter ability with the ability to provide Physical Damage and Magic Damage simultaneously to the enemy.
In addition to this update, Moonton also said they would provide various changes to this fighter hero like increasing durability, fighting ability, and adding various buffs to his skills.
With this latest patch update, many people say that now the hero looks like Guinevere. How could not, with the addition of buffs and whatnot, of course, this character is increasingly similar to Guinevere. However, still, each of these heroes has their own skills. So, even though they look similar, the two heroes cannot be said to be the same.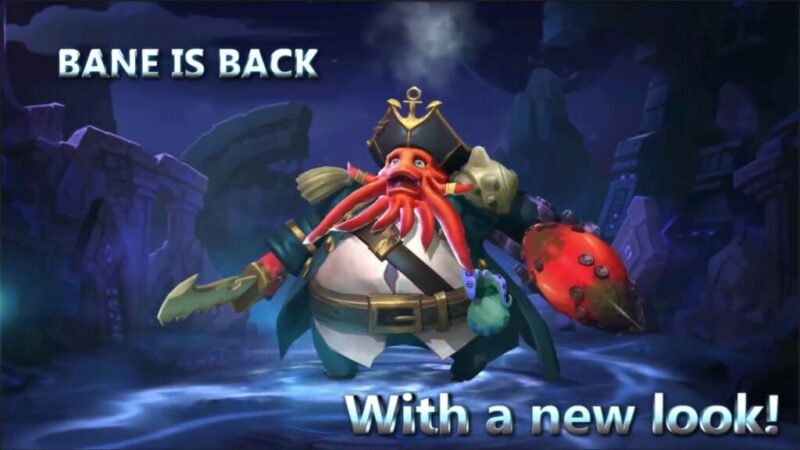 As additional information, currently, an updated patch for Bane has been released on the advanced server platforms. So, for those of you who are confused about why this hero hasn't changed at all on the global Mobile Legends server, now you don't need to worry anymore.
---
Mobile Legends is a game developed by Moonton for users who use the Android and iOS platforms. However, you can still play this game on your personal computer using an emulator.