First released in 1999 and based on a sequence featured in Star Wars: Episode 1 – The Phantom Menace, Star Wars Episode 1: Racer let Nintendo 64 and PC players experience the joy of podracing for themselves in either single player or split-screen multiplayer races taking place over a wide variety of Star Wars locations.
Furthermore, players could also modify their podracers by buying parts in Watto's shop and unlock all of the pods (including Sebulba's) which were shown in the film, along with new vehicles and Star Wars characters created specifically for the game.
So When It Will Be Released?
So yeah when it will be released man? I mean, as a Star Wars fanboy i already "itchy" to get these hand on the game.
According to a press release from Aspyr, Star Wars Episode 1: Racer is coming to the Nintendo Switch and PlayStation 4 on May 12, 2020, and will cost $14.99 at launch.
The game is updated to have "modernized controls" and will include all twenty-five racers (including Anakin Skywalker and Sebulba) and all of the eight planet locations which were featured in the original.
And for warming-up her are few screenshots from the newest version.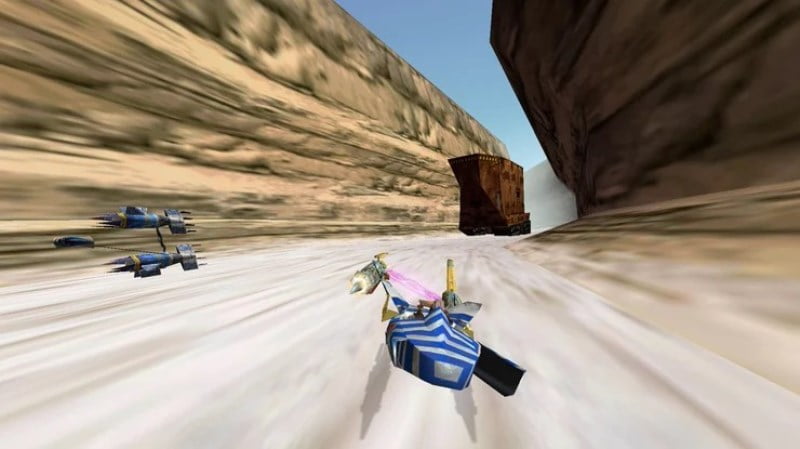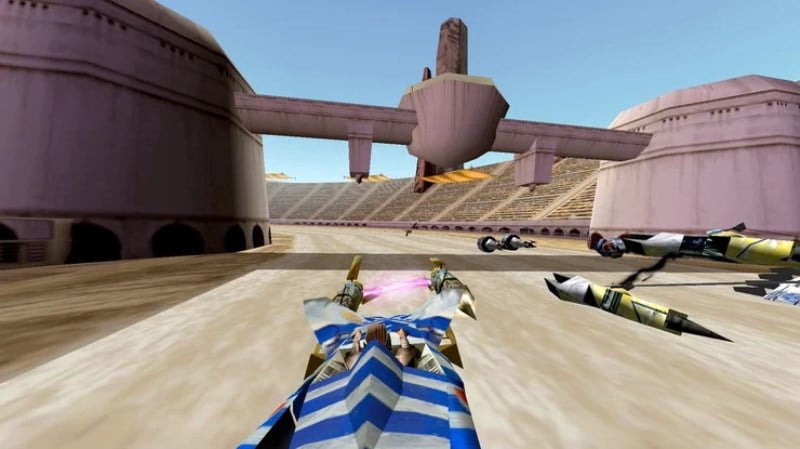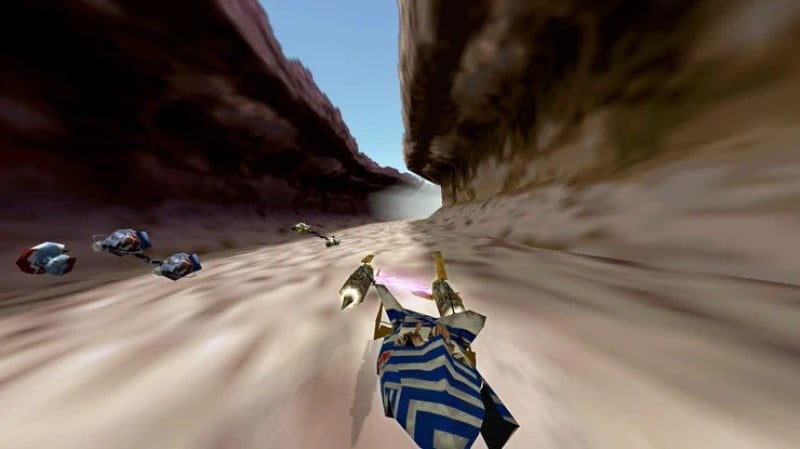 Will Include Split Multiplayer Mode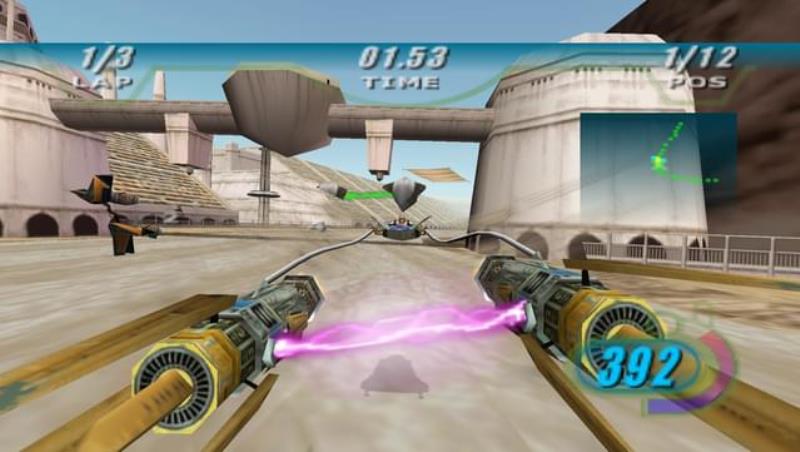 Thankfully, the new versions of Star Wars Episode 1: Racer are said to include both the single-player campaign and the split-screen multiplayer mode which was in the original version, so players looking to really get that nostalgic feel can utilize a second controller and play along with someone in their own living room.
Split-screen multiplayer is something which has fallen out of favor with the majority of game developers and players over the years as the rise of online gaming and speedy internet connections took over, but there are still a large number of gamers who prefer to play with someone in person, rather than over a wifi connection, even if it does mean shrinking the available screen space.
Indeed there are still some of those peoples (including myself) who loves a good old-fashioned manual multiplayer gameplay. Hopefully with this game release, the "tradition" will still continue. So what do you think about this guys?