A return to 2007's Crysis has been on players' minds this year, especially after Crytek showcased how visually splendid a modern take on the original title's Lingshan Islands could look in recent CryEngine demo footage.
The franchise's seminal entry was regarded as a technological marvel among PC players at the time of its release (even now, Crysis pushes mid-tier PCs to their limits), so many have long wondered what incredibly high bar a new Crysis would set for modern PC benchmarking.
At last, Crytek teased an imminent Crysis announcement earlier this week, giving players hope that they might don their Nanosuits sooner than they expected.
Crysis Switch
The latest development in the quest for more Crysis didn't come first from Crytek, but from an eagle-eyed fan. This morning, RobotBrush posted a Twiter thread revealing a trove of unexpected spoils after the official Crysis website made information about a new release public, presumably by mistake.
The newly unveiled Crysis Remastered, coming to "PC, PlayStation, Xbox, and – for the very first time – Nintendo Switch," will bring "new graphic features" and "high-quality textures" to the original experience, and a mention of an "API-agnostic ray tracing solution" is especially eye-catching.
Only hours later, the find was confirmed by the Crysis Twitter account, officially announcing Crysis Remastered with the brief teaser trailer and press release below. No release window has yet been shared, but the game is "coming soon."
Console Exclusivity No More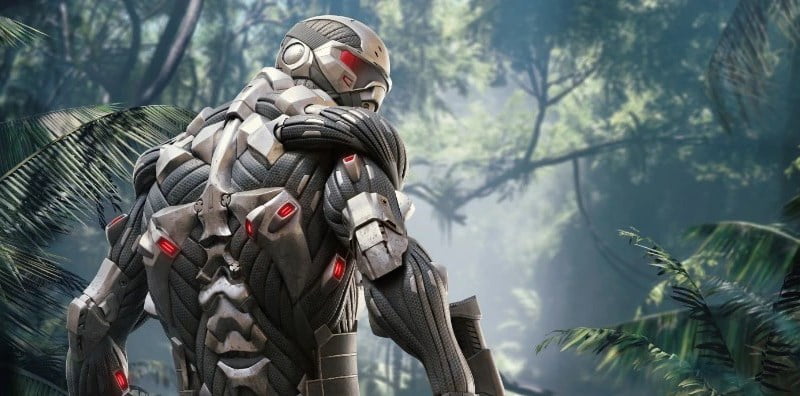 Thankfully, it seems Crytek is keen to avoid increasingly disfavored console exclusivity by going completely multi-platform, even making its franchise debut on a Nintendo console. 
Crysis Remastered will join a star-studded field of remasters and an even longer list of acclaimed ports on the Switch. Even more exciting is the prospect of ray-tracing on current-gen consoles, something that the developer has yet to confirm from the earlier leak.
Well, let's just wait & see for the further development of this DAMN FPS gem okay? Now, what do you think about this great prospect guys?