As we know, there is a Mercenary class in the Biomutant game, which is a bit unique from other classes like any RPG game. You see, to get this class, you need to do several things, unlike other classes.
So, because of this, many players are confused about how to get this mercenary class. That's why here, Wowkia will tell you how to get the mercenary class. Keep in mind, here I will only tell you how to do this for PlayStation 4, PlayStation 5, and Xbox.
Getting Mercenary Class in Biomutant for PS4, PS5, and Xbox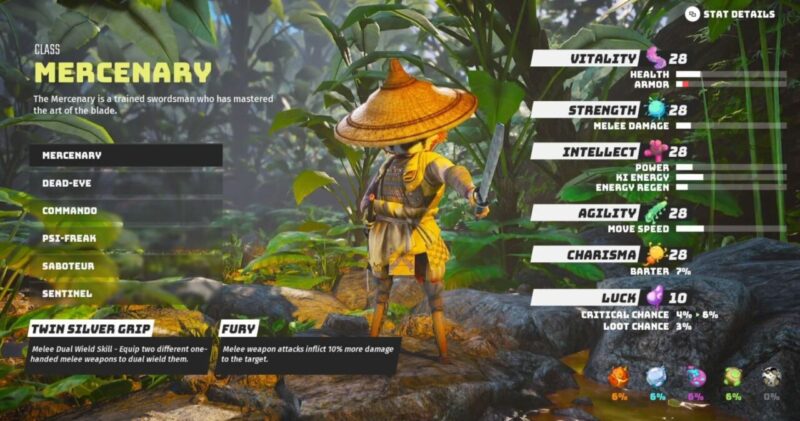 PlayStation 5: To get the Mercenary class on PlayStation 5, you need to download it as part of the DLC. To do this, you have to go to Manage Game Content, as usual, then look for Add-Ons for Biomutant, and there will be a Mercenary option.
PlayStation 4: To get the Mercenary class on PlayStation 4, you can't download it as Add-Ons. So, that's why at this time, you can only get the Mercenary class on PlayStation 4 by searching for it on the PlayStation App for mobile devices. After that, go to the Biomutant Library, then Download the Mercenary class to the Console.
Xbox: To get the Mercenary class on Xbox, it is the same as on PlayStation 5. You just need to open Add-Ons, then select Mercenary Class DLC for the Biomutant game, and install it.
So, do you understand how to get the Mercenary class in Biomutant? If so, don't forget to tell other Biomutant players about this article. In addition, the grace period for the Mercenary Class DLC itself is still unknown. So, don't be surprised if this DLC suddenly disappears later.