Here, Wowkia will tell you how to play on Multiplayer on Minecraft easily. Keep in mind; we will only use the easy way here, not doing the hard way, such as using LAN and the like.
So, basically, here I will tell you how to use Minecraft Multiplayer, a feature that has been provided in the game. The method is straightforward and can be understood by everyone.
Play on Multiplayer on Minecraft Easily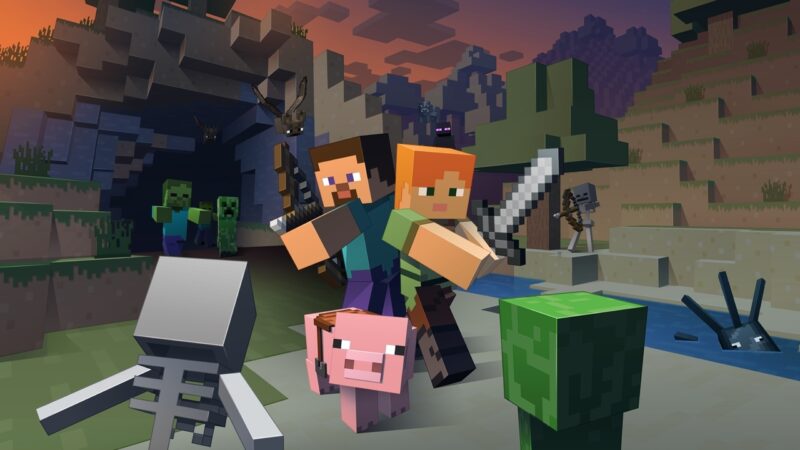 That's why even if you have just played the game Minecraft, you will definitely understand how to do it. If you already understand what we are discussing in this article, here's how to play Multiplayer mode in Minecraft.
Time needed: 3 minutes.
Before doing this method, make sure you play Minecraft on PC. Anyway, you also can use this method too on Minecraft Mobile.
Open Minecraft Multiplayer

First, you need to open your Minecraft. Then later, you can see the main menu and click Multiplayer like in this picture.

Add Minecraft Multiplayer Server

After that, you need to add any Minecraft Multiplayer Server that you want to join in. Here, I will use a global Multiplayer server called Mineplex.

Click Done

If you already add the Minecraft Multiplayer server, you need to click "Done" like in this picture.

Done Adding Minecraft Multiplayer Server

If you are already adding Minecraft Multiplayer server, click that server, then click "Join Server," and we are done play on Multiplayer on Minecraft easily.
That's how to Multiplayer Minecraft easily and certainly can be done using various versions of Minecraft. So, what do you think, was this article helpful? If so, don't forget to say it in the comments column.