Most Minecraft players had previously encountered the Not Authenticated with Minecraft NET error when they wanted to join a Multiplayer server. However, even though it was an old error, unfortunately, now it still happens frequently.
So, that's why here, Wowkia will tell you how to fix the error that often appears. However, the good news is that this error only often appears in Minecraft Multiplayer mode. So, that's why you don't have to worry if this problem occurs in Minecraft Singleplayer mode.
Not Authenticated with Minecraft NET Fix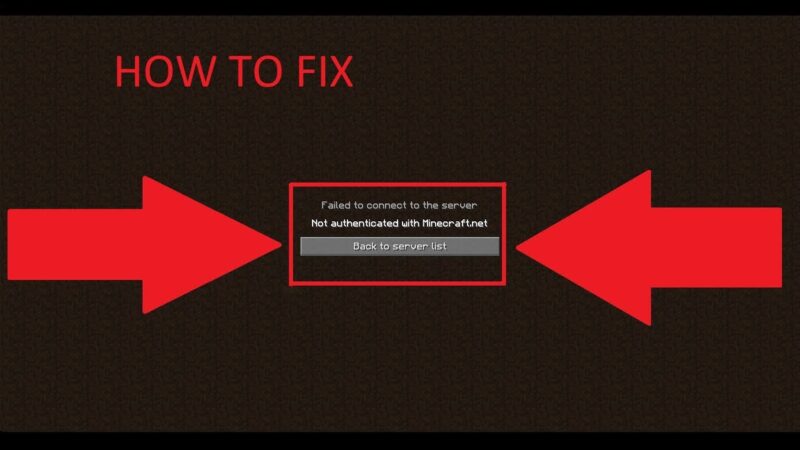 When you want to solve this error, the most important thing you can do is exit the game, then log in again. Usually, some players have succeeded in using this straightforward method. However, unfortunately, some players did not succeed.
For the second method, you need to log out of your account from Minecraft, then Log In again. Now, you can go back to playing Minecraft Multiplayer on any server you want smoothly.
As for the third and last method, you need to change the name of your Minecraft account. Indeed, this method can be considered quite strange because we have to change the name of our Minecraft. However, as odd as it may sound, it's amazing that this method works most of the time across a wide variety of Minecraft players.
---
There may be other methods in this Not Authenticated with Minecraft NET Fix error. However, this is the only method I've ever used, and it worked smoothly, without any problems at all. So, that's why I'm here to tell you only successful methods used to solve this problem.
However, if any of you use this method, but it doesn't work, it seems that not all versions of Minecraft can do it. So, that's why it's best if you need to update the Minecraft you're currently using if the above method doesn't work.