Besides Torch, you can also make your house a much brighter place by using Glowstone in Minecraft. However, the use of this block is not only that, because it is a fairly special brightener.
You see, you can use Glowstone in water, while Torch will not be able to do that. So, if you want to make an underwater house, you have to use this Glowstone so that there is sufficient lighting.
Make Glowstone in Minecraft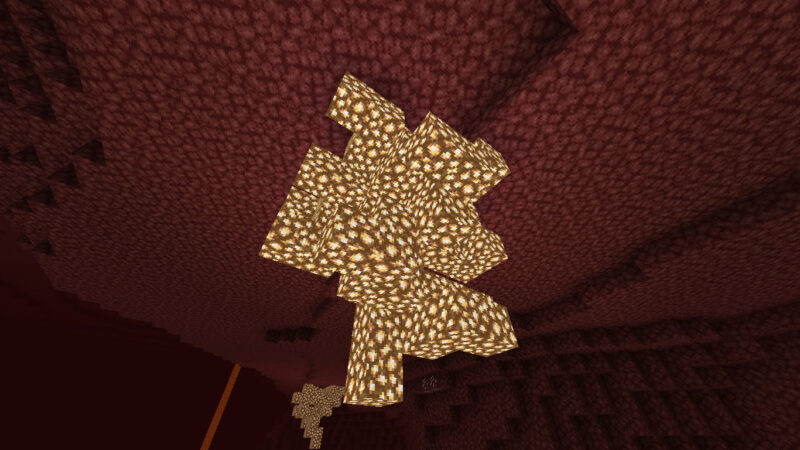 However, unfortunately not all Minecraft players know how to make these blocks. So, that's why here, Wowkia will help you how to make Glowstone easily, using only one material, namely Glowstone Dust.
Time needed: 3 minutes.
Before making Glowstore, you need the material first, Glowstone Dust. You can get this material easily by breaking Glowstone on the Nether. If you already got the main material, now we can make it easier.
Open Crafting Table

First, you need to open Crafting Table. If you don't have it, you can make it by seeing this article.

Enter Glowstone Recipe

If you are already done making the Crafting Table, you need to enter the Glowstone recipe that you can see in this picture.

Done Making Glowstone in Minecraft

Now, you need to pick up that Glowstone, and we are done making Glowstone in this Mojang game.
That was the easy way to make Glowstone in Minecraft using only Glowstone Dust. So, did you manage to do this tutorial? If not, it's best to say it in the comments column, so I can help you with the problems you're having while doing this tutorial.