Getting Redstone Ore in Minecraft is quite difficult because you need special equipment, namely a Pickaxe equipped with Silk Touch. So, to get the full Redstone Ore block, you have to mine it using a Pickaxe that has Silk Touch.
If you use an ordinary Pickaxe that doesn't use enchanting, it will usually just drop Redstone Dust. So, don't worry for those of you who want to have Redstone Ore but don't know how to get it.
Get Redstone Ore in Minecraft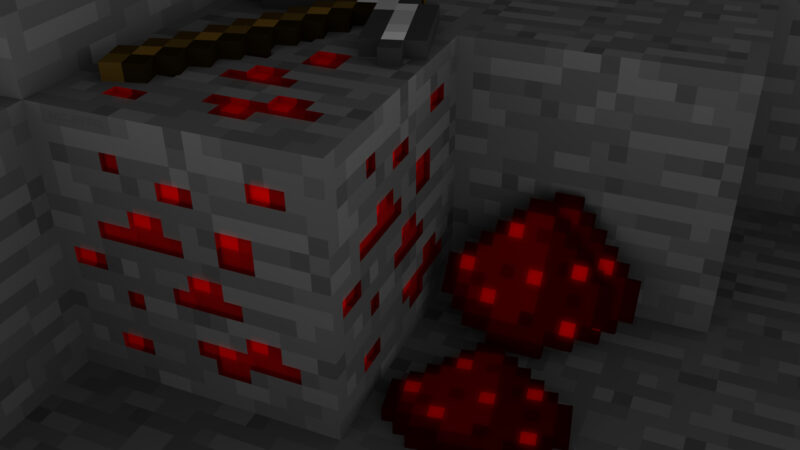 You see, in this article, Wowkia will tell you how to get Redstone Ore easily. If you already understand our discussion this time, here's how to get these often encountered blocks.
Time needed: 3 minutes.
Before doing this tutorial, make sure you already have a Pickaxe that is enchanted with Silk Touch.
Find the Redstone Ore

If you already have the Pickaxe with Silk Touch, now you need to find Redstone Ore in a Cave or another place that has a ton of rock. Usually, this block will spawn in place have lava too.

Mine the Redstone Ore

After finding the Redstone Ore, now you need to mine that block and now check your bag, later you will get a full block of it and not the dust
That was how to get Redstone Ore in Minecraft quickly only with Pickaxe. So, did you manage to get the block? If not, then you should say it in the comments column to help the problems you are experiencing during the tutorial journey.