KFC is expanding even into the digital realm, starting with Animal Crossing.
This fast-food provider revealed the news through a post on their Facebook Page platform, KFC Philippines. We can see more of the full dish of dinner there on the page and the company's ectremely convicing digital Colonel Sanders cosplay. The detail on display is outstanding, including plates with bargain buckets, menu items decorated with pencils, and even condiments on the table.
Few Views for KFC in Animal Crossing
1. Colonel Sanders on the "KFC" Garden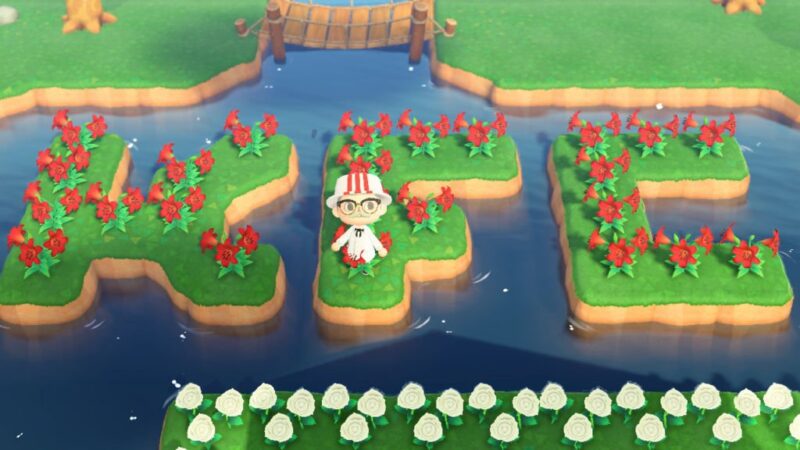 You can see the letters shows "KFC" with beautiful flowers on it above the lake. It also could be a beautiful photo-spot then share it to your social media.
2. The Fast-food restaurant front view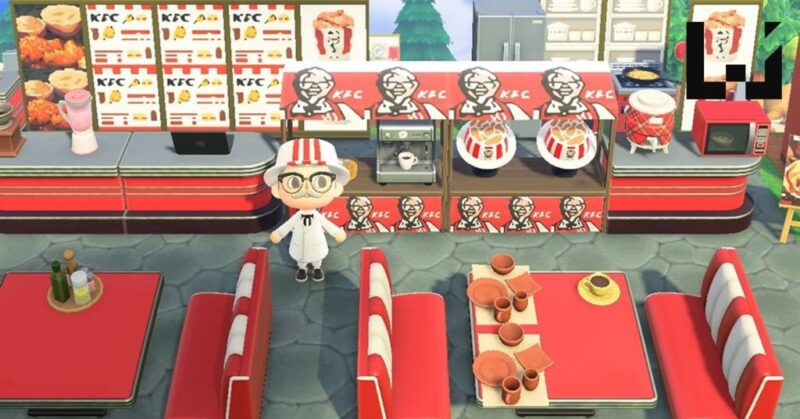 The KFC island's certerpiece is no doubt the mini-kitchen, and there you can see some of KFC's signature menu items being prepared. You could pick any table to sit on and order your dish as usual. Microwave and even other tools shown from our table… or so we said.
3. Outside the Restaurant!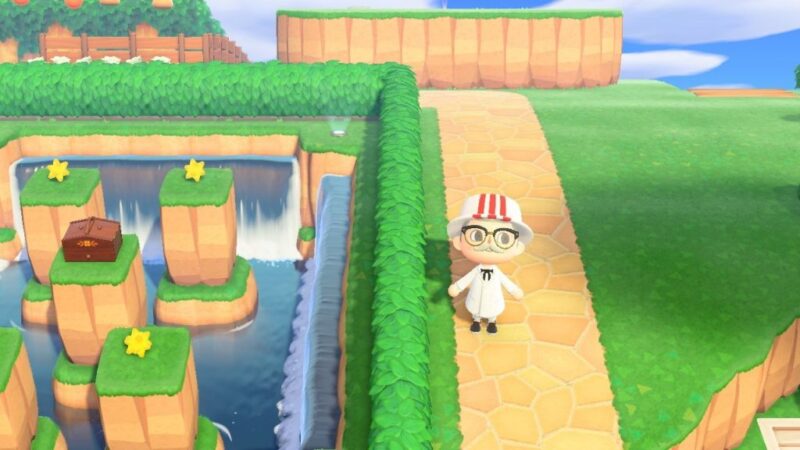 Outside the KFC restaurant, you might spot the 11 secret herbs & spices storage area. You also could see the plants and the mini water fountain.
4. KFC dine-in area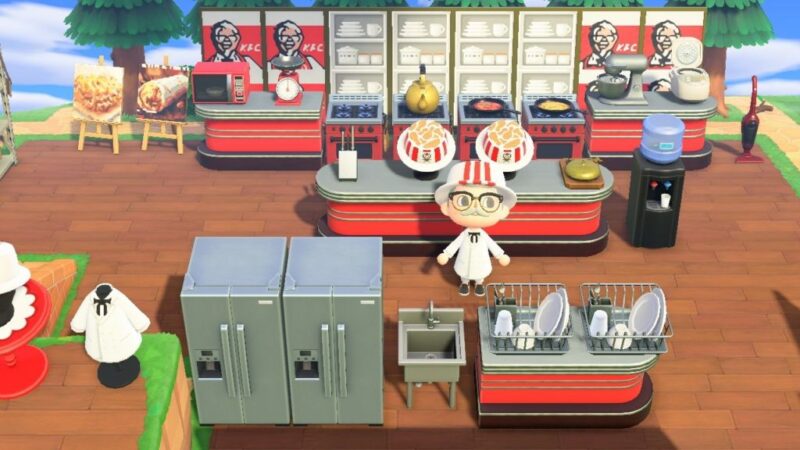 Obviously, there's also a dine-in area, where everyone can virtually enjot some KFC chicken by bucket loads.
According to Ungeek, the promotion arrives from a collaboration between KFC and advertising firm Ogilvy, thanks for that. The island will even have an inaccessible area where Colonel Sanders stores his secret 11 herbs and spices.
According to the KFC Philippines's facebook post, they will be opening the KFC-themed island to the public. If you manage to get in, Colonel Sanders will be hiding somewhere and if you manage to hunt him down, you'll receive a code to redeem a free 8 piece bucket. Sadly for us outside the country, that only applies at stores in the Phillippines. There will be a daily queue to acquire the Dodo Code and get into the island, which will be open from today June 17th until next Monday, June 22.