Godzilla vs. Kong might be the next movie to hit HBO Max or even Netflix. Following the announcement that Wonder Woman 1984 will be released theatrically and on streaming service HBO Max simultaneously in the US on December 25.
According to THR, Netflix has made an offer of over $200 million. That is basically the film's budget; so Legendary, who coughed up 75% of the budget, is said to have wanted the Netflix offer as Legendary would recoup its investment.
An additional benefit of the Netflix deal is that Netflix does not have a presence in China, so the film could play theatrically there, as China makes up a large part of the box office for monster-type movies.
Godzilla vs Kong planned to be released next year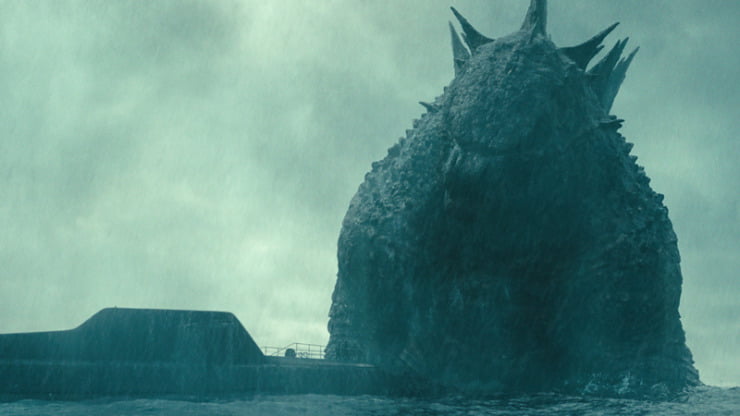 Production company Legendary Pictures has not commented, while a Warner Bros spokesperson said: "We plan to release Godzilla vs Kong theatrically next year as scheduled." But bear in mind WB said the same all along for Wonder Woman 1984 which now will be released simultaneously in theaters and on HBO Max on Christmas Day.
It's said WB's plans for Godzilla vs. Kong may include a similar release as WW84, in theaters and on its HBO Max streaming at the same time.
The movie, which follows 2014's Godzilla, 2017's Kong: Skull Island, and 2019's Godzilla: King of the Monsters, stars Big Little Lies actor Alexander Skarsgård, Stranger Things star Millie Bobby Brown, Holmes & Watson's Rebecca Hall, and Bloodline's Kyle Chandler.
Blair Witch and Death Note director Adam Wingard has directed the movie, while Thor: Ragnarok writer Eric Pearson and Kong: Skull Island's Max Borenstein wrote the script.
There is still no further information about this Godzilla vs. Kong, in fact, that the two huge monsters are going to clash, as we know it would. But, we still could take it in hand that it won't be scarier than its predecessors.