Spider-Man: No Way Home was one of the MCU's most exciting films to date. The return of so many classic characters portrayed by actors from across two decades of Spider-Man movies was an absolutely amazing experience for fans. While the film certainly succeeded in matching viewers' incredibly high expectations, it did fail at one thing pretty spectacularly: keeping secrets.
When a franchise is headlined by Tom Holland, some leaks and spoilers are going to be inevitable. No Way Home, however, went to an entirely new level. While the return of Andrew Garfield and Tobey Maguire wasn't technically confirmed until release, it was a sort of worst-kept secret at best. Outside of those two, every villain who appeared was spoiled or revealed early. While much could have been gained by keeping some things hidden, only the alternate Spider-Men maintained any level of secrecy going into the premiere.
Recently, Electro actor Jamie Foxx discussed his r
Speaking recently to Cinema Blend, Jamie Foxx discussed his return as Electro in Spider-Man: No Way Home. The interviewers brought up Foxx's post to Instagram that spoiled his return and got the rumor mill spinning about the presence of all three cinematic Spider-Men in the film.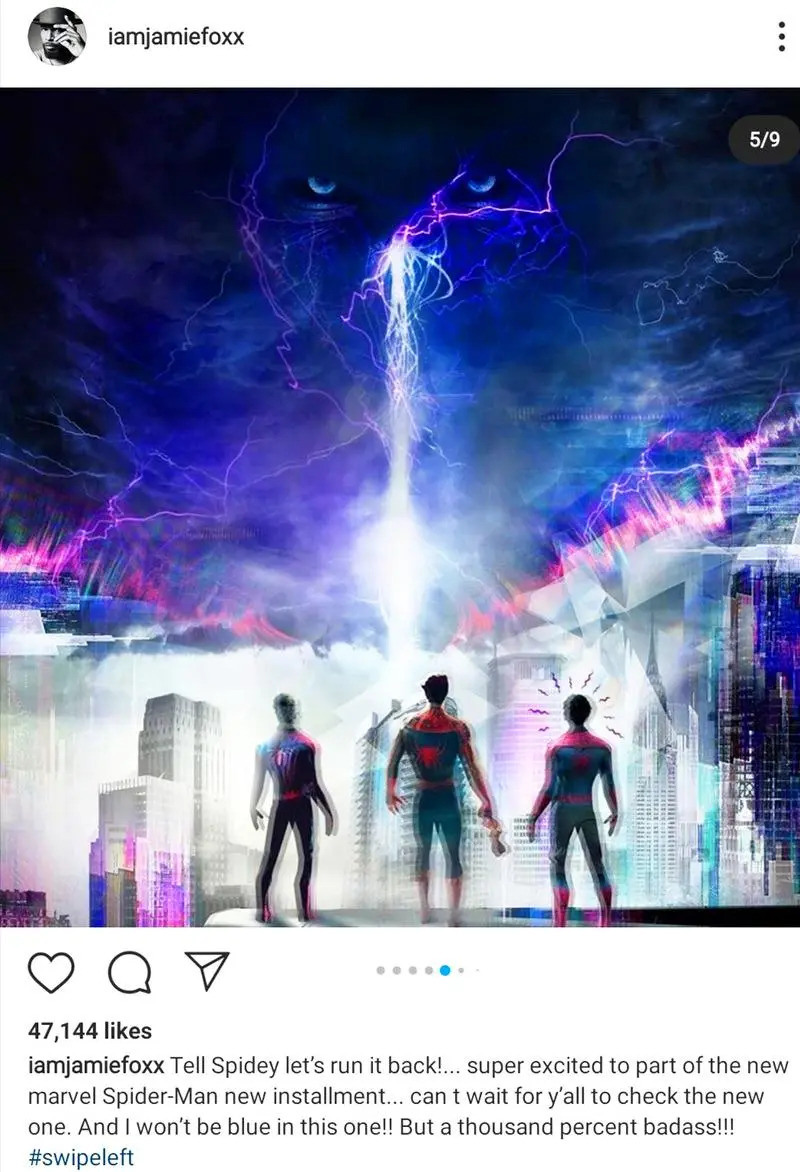 Foxx praised Sony and Marvel for keeping the mystery going into the film, but admitted that when it comes to those secrets, he "kind of almost blew it."
While the execs at Marvel and Sony were likely more than a little displeased with Foxx's slip up, it can't exactly be said that it harmed the film. Indeed, No Way Home succeeded in bringing more fans back to the theaters in the post-lockdown era than any other before it, and the hype around the returning villains and heroes was certainly a part of that success.