As you know, John Krasinski Mr. Fantastic has just appeared in the latest Doctor Strange movie, and it has made a lot of assumptions from his fans. More than that, Marvel has just released something for fans including you too.
We mean merchandise from Marvel. Illuminati and Mr. The fantastic we've seen before in the new MCU movies are wearing T-shirts, making for a match for some fans or many of them.
Maybe you'd be proud to wear those shirts or dislike them, because of what happened to them in Doctor Strange 2. But as a fan, you might like it. Very cool to wear to hang out with the same Marvel fans.
The Illuminati and Mr. Fantastic Merch
Mr Fantastic has a place in the hearts of Marvel Cinematic Universe fans, but at the same time that he is introduced to fans and audiences, something terrifying and unexpected happened. Make it look like something surprised but then becomes useless.
Source from thedirect.com, we can see the merchandise revealed as a jersey show for them, Illuminati members from Doctor Strange: in The Multiverse of Madness. Here's the stuff, merchandise to reveal all members of Illuminati earth 838.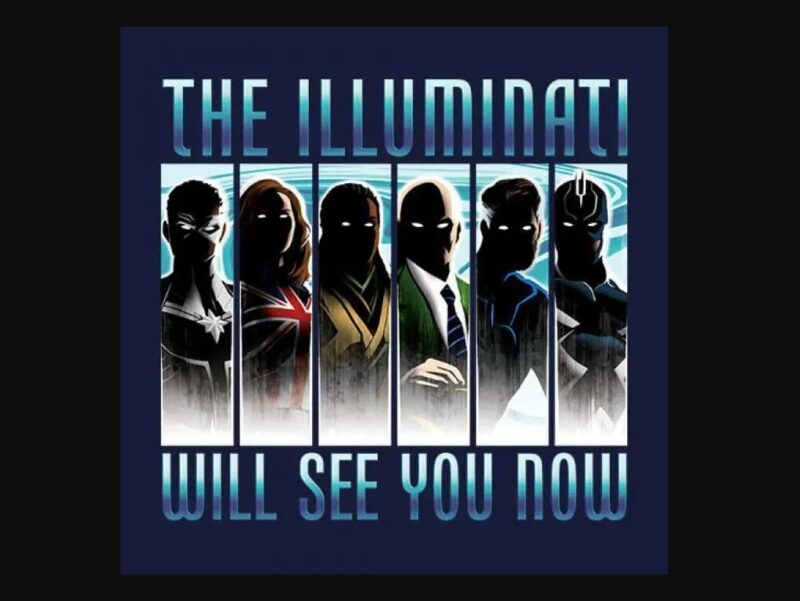 The group is showcased side by side with their silhouettes, all of whom can be identified as, from left to right, Captain Marvel Maria Rambeau, Captain Carter, Baron Mordo, Charles Xavier, Mister Fantastic, and Black Bolt.
This might look bad to Marvel fans, to see an important character die. But on the other hand, we can assume this is the first announcement about him, and only shows what he is like, which is about his cast. Mr Fantastic will obviously be returning at some point in the future, with Marvel Studios' Fantastic Four on the way at some point in the near future.
But will Krasinski return to the role, or will someone else take over? And if you haven't seen Doctor Strange in the Multiverse of Madness, you can subscribe to Disney+ now, and watch it on June 22.
Do you still like John Krasinski Mr Fantastic, or all of the Illuminati? If you have something else about them, let us know.