Loki Season 2 Filming Begins is really happening, from now on, something confirms it, from Marvel Studios side officially. The film, which closes the first season on July 1, 2021, will start shooting based on the leaks we mean.
As we know, one of the iconic characters who can be a villain or a good person is Loki, played by Tom Hiddleston. Apart from getting a lot of parts from many MCU films, he also got his own series and tells a very complicated self.
Loki Season 2 Filming Begins
As you may know, this series shows us how a Loki can be one thing that destroys something bigger than something bigger, namely the Multiverse that we barely saw in the second Doctor Strange Movie.
After Season 1 of Loki made waves throughout its run on Disney+, it's already set for a second round of episodes in the near future. Loki became the first Disney+ show from Marvel Studios to be officially confirmed for Season 2 in the post-credits scene of the sixth episode, though details are scarce beyond that news. It has been confirmed that the entire cast will be returning for the continuation of the Loki series.
---
---
One leak or what we might call a hint but not one that wasn't part of the MCU production, this hint is from an insider. If you follow Loki's entire cast as well as Isaac Bauman as a cinematographer, you'll find something.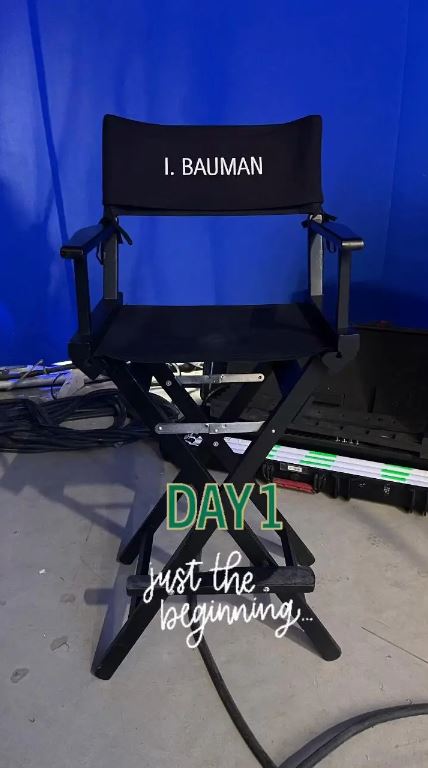 Shared by @enchantcrs, on Instagram shared the image that appears to confirm that Marvel Studios' Loki Season 2 has begun filming for its release on Disney+.
The image shows his private chair from the set in front of a blue screen and some of his equipment, which came straight from the set of the show in London. We can also see a caption from the included text that says Day 1, Just the Beginning, which really means Loki's new season.
Unfortunately, Bauman has since removed the post from his Instagram page, adding further credence to Loki's early production. It's like something that happened by chance or is really just a hint and part of a disguised promotion.
But the detail that says confirmation for Loki Season 2 begins filming on Monday, June 13, and this is according to Bauman's post. In essence, we know season 2 of Loki is actually in the works, but of course, the release date on Disney+ is still unknown. It may not be defined or it may still be stored tightly.
If there's anything new about Loki Season 2 Filming Begins, Wowkia will share it, so make sure you stay tuned for updates. Share this information with others who like Marvel, maybe you can find something new and insight.