Of course, many fans of the MCU version of Captain America want Chris Evans Return to the MCU as the iconic character. After what happened in the Endgame event, Captain America as one of the iconic characters from Avenger showed that he had an ending but without death like Tony Stark as Iron Man.
Unlike Tony, this character chooses a path that allows him to finally keep his past promises and end the story happily, with the character finally receiving a worthwhile ending with Hayley Atwell's Peggy Carter.
Unfortunately, everything that happened can be explained here and leaves many questions about Steve Rogers unanswered. One is about, whether it is the end for the players or not.
Chris Evans Return to the MCU?
In one interview, Chris Evans addressed the potential return of Captain America. As we know, the mantle for the character is now handled by Falcon. The Falcon and the Winter Soldier series makes a big step forward by introducing Anthony Mackie's Sam Wilson as the new Captain America in the MCU.
In the series, we saw rumors that Steve Rogers had a conspiracy that he was on the moon. However, the Disney+ series doesn't address whether Rogers is still alive or the scenes that show him. About that, fans want to know what happened to Steve.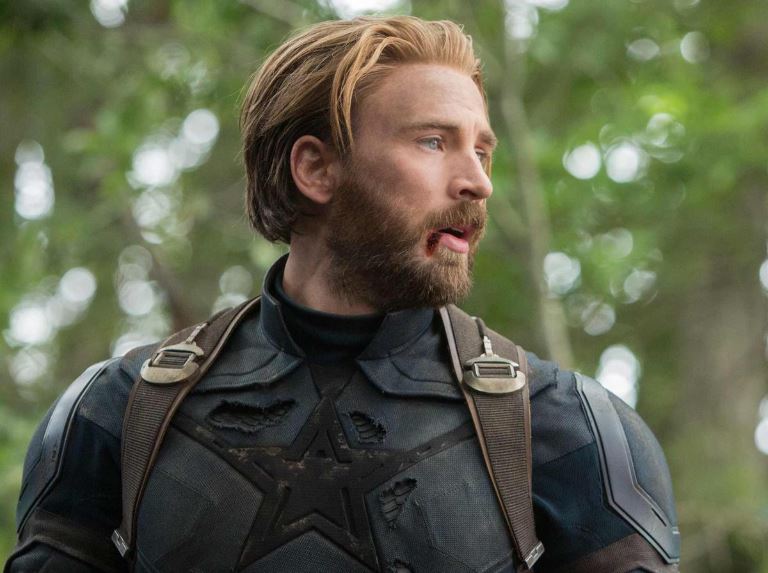 While fans await real updates on a possible return of the original Captain America, Chris Evan shared an interesting comment on the topic in a new interview. While preparing for the upcoming worldwide release of Lightyear, Chris Evans discussed the possibility of returning as Captain America for the Marvel Cinematic Universe.
As reported by Thedirect.com, in an interview with Comicbook, Evans first admitted that his return centered around Star-Spangled Avenger returning the six Infinity Stones after Avengers: Endgame "seems to be something people want to see."
However, the MCU veteran pointed out that it would be a "difficult command" for him, citing the fact that he already had a "good run".
Despite being hesitant to return to the "valuable" role, Evans said he's open to returning if conditions are "perfect:" "That seems to be something people want to see. I don't want to disappoint anyone, but it's hard to… Very good run and I'm very happy with it. It's very precious to me. It has to be perfect. It would be terrifying to share something that, again, I really care about. That role means a lot to me. So, to review it again, will be a difficult thing."
How Many Chances to Get Him Back?
Confirmation for this, we can still know until an update from the MCU and also from him too. But we think in the future maybe two or three years later we can see him again as characters that fans miss, like Tobey Maguire and Andrew Garfield. Or at least, Steve Rogers, played by him appeared as a cameo.
But if we remember the MCU now exploring the Multiverse, there are plenty of ways for Captain America Chris Evans to make a surprising comeback. However, the actor's recent comments made it clear that he would be a good fit again if the story made sense, and narratives set in the past would be the best fit.
So many possibilities that can happen and maybe you predict from now on is the right one in the future. But for now, we can only make a lot of theories and hopes. So what do you think?