Prior to the pandemic, it was a tradition for Marvel Studios to make big announcements during San Diego Comic-Con. Pop culture events paved the way for iconic Marvel moments, such as Tom Hiddleston's Loki throwing a party, the star-studded cast of Avengers: Age of Ultron making an epic entrance, and the introduction of Paul Rudd's Ant-Man.
The last time Marvel Studios caused a stir was at SDCC 2019 when announcements about Phase 4 projects, such as WandaVision, Eternals, Doctor Strange in the Multiverse of Madness, Shang-Chi, and The Legend of The Ten Rings, and Thor: Love and Thunder, took place. .
MCU Unveils New Poster With San Diego Comic-Con 2022
Now that things are slowly getting back to normal, it looks like Marvel is getting back to popular shows again. The SDCC blog found evidence that Marvel Studios could make some sort of announcement at this year's San Diego Comic-Con.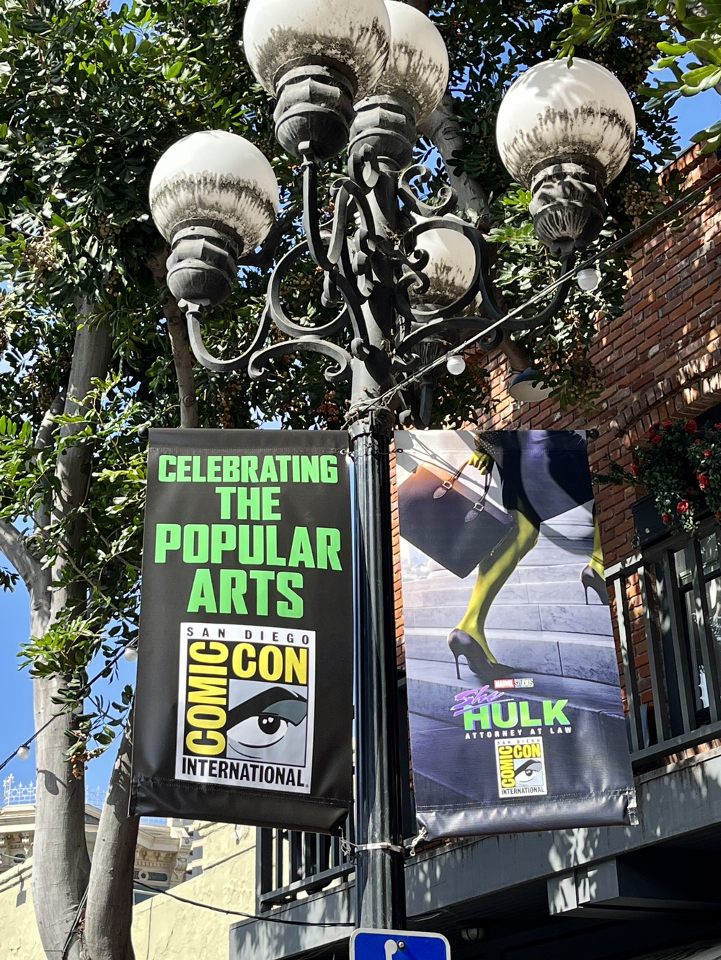 The outlet shared those official banners featuring She-Hulk: Attorney at Law was seen around Gaslamp and San Diego. The banner features the official She-Hulk poster, with the iconic SDCC logo at the bottom.
The outlet noted that, in the past, Marvel Studios sponsored such banners, promoting films such as Thor: The Dark World, Ant-Man, and Avengers: Endgame.
Previous rumors from One Take News suggested that Marvel won't have a proper panel at the event, suggesting that the studio won't be sharing any new announcements at Comic-Con to focus on the D23 Expo event on September 10.
It's possible that Marvel will feature the debut episode of She-Hulk: Attorney at Law during the event, thus allowing fans to share their spoiler-free reactions afterward. A potential Q&A portion with multiple cast and crew can also make it a complete fan experience. Another activity that Marvel Studios might offer at SDCC is a plethora of pop-up activities to celebrate all things MCU.
Overall, a potential screening of She-Hulk could be a major prize for attendees clamoring for Marvel content. San Diego Comic-Con will start on July 21 and end on July 24.