The Sinister Six film was heavily set-up by The Amazing Spider-Man 2 and even had a release date of November 11, 2016.
As we now know, that didn't happen, and the lackluster reception of that 2014 sequel starring Andrew Garfield killed the franchise and saw Sony team up with Marvel Studios to bring the wall-crawler to the Marvel Cinematic Universe, which buried the project completely.
Some details of the project have come out over time, specifically from the Sony hack of 2015, but it's Goddard's own comments about the film that make this unrealized movie seem like a lost gem.
Is It Indeed Because of MCU Buying?
The actor who Portray Harry Osbourne aka Green Goblin in the film, Dane DeHaan, gives his thought (almost a definite answer) regarding this matter.
When asked by Collider if he knew specifics of the film's plans, he simply answer, "Not necessarily. I think it's pretty obvious they were all setting up for like a Sinister Six kind of situation and there was certainly talk of doing all that before all the Disney, Marvel stuff happened.
But I can't tell you I know specifically what it was gonna be. I just know that there definitely would have been a Sinister Six element to it. And, you know, at least the Goblin, if not Harry Osborne would have been involved."
Fans Remain Hopeful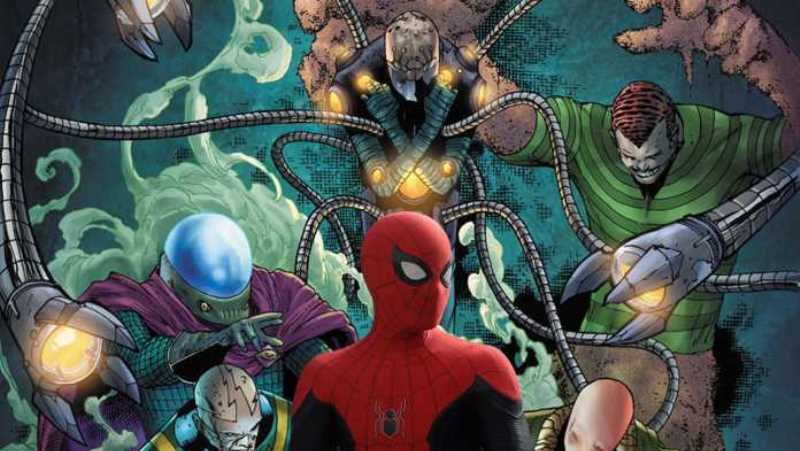 Fans have remained hopeful for an MCU movie that focuses on the villains since a number of high-profile Spider-Man antagonists have already been introduced in the character's two solo movies.
In Homecoming, fans were introduced to Vulture (Michael Keaton), Shocker (Bokeem Woodbine), Tinkerer (Michael Chernus), and Scorpion (Michael Mando). Then, of course, Gyllenhall's Mysterio would make it five total villains.
That's not including the likes of Venom or Morbius who, despite having their own solo movies, are in a strange position of not being Marvel Studios movies but having a connection to Tom Holland's version of the character.
That connection became even more tangible when it was revealed Michael Keaton would return as the Vulture for the Morbius movie, which itself might set up The Sinister Six moreso than Homecoming did in its post-credit scene.
So, what do you think after hearing this quite shocking fact guys?