Terraria, which was first released on May 16th, 2011, is a pixel-art RPG with exploration, combat, and construction that leads to its common description as a "2D Minecraft".
While Minecraft has become so iconic to be used by educators and journalists escaping censorship, Terraria has quietly yet surely cemented itself as the other pillar in the sandbox genre. 
Journey's End Will Launch Next Month
Announced with a trailer at last year's E3, Terraria: Journey's End brings over 800 new items, a new difficulty mode, a bestiary, the ability to play golf, and dozens of quality of life improvements. Later, Spinks clarified that dates for the console release of Journey's End would come soon
And that "coming soon" is finally here guys. Journey's End is the fourth major update for Terraria, and like all the others is completely free for all users. It's bittersweet to see the final update for one of the most beloved indie games of the past century, but it will also be exciting to see what Re-Logic can come up with next beyond Terraria and the lesser-known Pixel Piracy. 
May 16th is not a randomly chosen date, either: it's the 9th anniversary of Terraria. Check out the announcement tweet below.
Regarding Terraria Success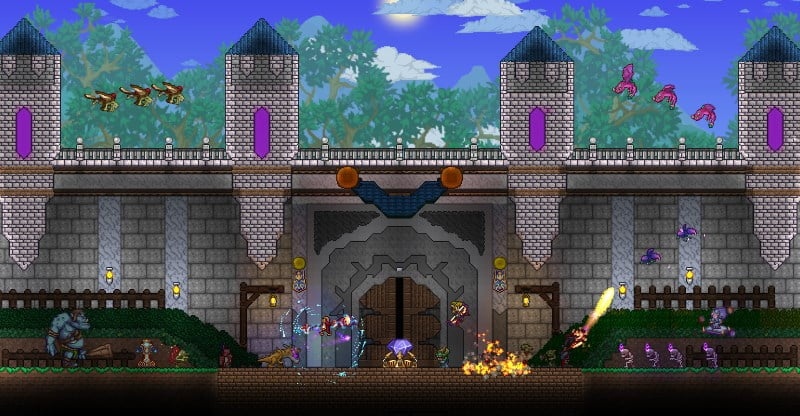 Terraria differs from Mojang's mega-hit beyond its aesthetic and missing dimension with a greater focus on loot, boss fights, and NPCs. Terraria, developed by indie studio Re-Logic, has gone on to reach its own levels of success, selling over 27 million copies and ported to pretty much every platform on the market.
Part of this success is due to its depth from 9 years of consistent updates including, Journey's End. So guys are you excited to get this update?