Elizabeth Banks will take on the role of quirky, fearless adventuring schoolteacher Ms. Fizzle in the upcoming live-action film adaptation of children's series The Magic School Bus.
Banks is known for her work in several popular franchises, including The Hunger Games, Pitch Perfect, and cult hit Wet Hot American Summer. She directed, produced, and co-starred in the 2019 remake of Charlie's Angels.
The Live-Action Adaptation Details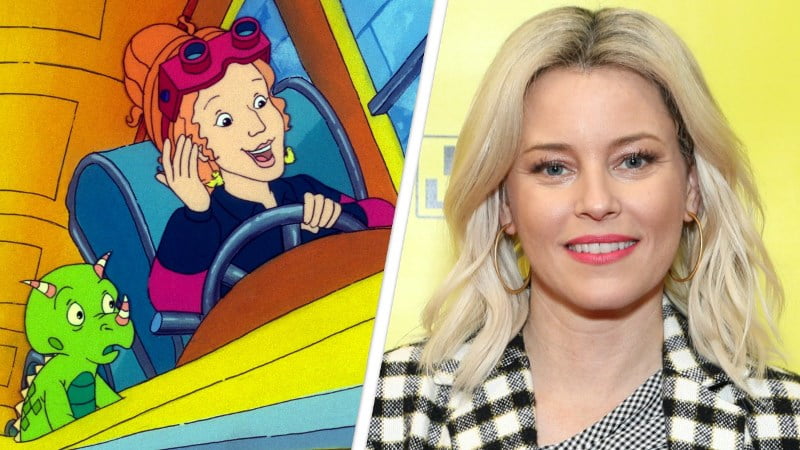 According to The Wrap, the new film will be a hybrid live-action and animated feature, and it will be the first time Ms. Frizzle's class on the big screen in the 26-year history of the Scholastic brand.
The Magic School Bus film is a joint production of Scholastic Entertainment, Brownstone Productions, Marc Platt Productions, and Universal Pictures. Elizabeth Banks will not only star as the beloved central character, but she'll also produce The Magic School Bus along with Max Handelman for Brownstone.
Alison Small of Brownstone will serve as executive producer. Ryan Christians from Marc Platt Productions will oversee production with Sara Scott and Lexi Barta from Universal Pictures.
About The Magic School Bus
The Magic School Bus follows teacher Ms. Valerie Frizzle and her class on different field trips on a bus that can transform into a plane, submarine, spaceship, or surfboard.
Ms. Frizzle's adventures began as children's books written by Joanna Cole and Bruce Degen. The series was adapted for television by PBS as an animated series airing from 1994 to 1997 with comedic legend Lilly Tomlin as the voice of Ms. Frizzle taking the kids on fantastic adventures while teaching them about science.
In 2017 Netflix released a series entitled The Magic School Bus Rides Again with Kate McKinnon as the voice of the new Ms. Fiona Frizzle, sister to now Professor Valerie Frizzle. Lin-Manuel Miranda provided the title song.
So now, what do you all think about this news guys?