Primarily known for his ability to shrink and eventually grow in size, Ant-Man's power set seems straightforward and perhaps even dull. He doesn't have any weapons like his fellow heroes, something that Hank Pym (Michael Douglas) points out in the original movie.
That said, there are certain capabilities that only Ant-Man can, such as commanding ants. Additionally, the same technology that allows him to change sizes played an important part in bringing those who perished in Thanos' snap from Avengers: Infinity War via the time heist in Endgame.
Rudd Got Laughed At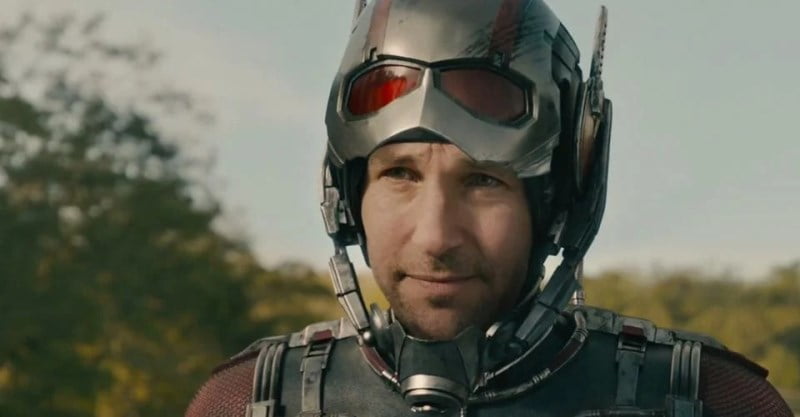 As fans wait what's next for Ant-Man, Rudd looks back at his stint as the MCU hero thus far in a recent conversation with fellow Marvel star Chris Evans for Variety's "Actors on Actors At Home" series.
The actor shares that not only did people laugh at the idea of an Ant-Man, they also found casting him as a superhero humorous. Despite that, he takes the role seriously, knowing its rich history in the comics. Here's what he said:
"I would say, 'I got this part, I'm playing Ant-Man,' and then they would say, 'Well what does Ant-Man do?' I would say, 'He can shrink to the size of an ant but he retains strength and he can also control ants and talk to ants.' And people would laugh as I'd explain what the character does.
I'm not the first guy that people would think of when it comes to playing a big superhero. I wanted to try and make a character, a superhero, who was kind of a regular person. The whole world of it, of superherodom, seemed overwhelming and it's like, 'What do you do with this?' you know, to make it identifiable.
These characters are important to many people and you want to treat them with respect and want to do the character a service. And certainly, the character – when he was created by Jack Kirby and Stan Lee and everyone at Marvel – has been around for a while."
After reading that, what do you all think about this Rudd's bittersweet confession?