For those who miss the beautiful hero and of course, a kickass one, you should be happy as Wonder Woman 1984 is coming! But this time she will not be battling in 1910s, yet she will have her action in 1980s. Who does not know what 1980s reminds us with? yes, the era of Michael Jackson and Madonna and the Cold War. Wonder Woman 1984 will not meet them though. Instead, she will face two strong enemies; Max Lord and The Cheetah.
The film is directed from a screenplay by Patty Jenkins, Geoff Johns and David Callaham. Our beloved Gal Gadot will play in the movie as the main character along with Chris Pine, Kristen Wiig and Pedro Pascal. For those who has not watched the trailer for Wonder Woman 1984. Wowkia will present you the latest trailer of this movie.
We might wonder why the sequel does not revolve in 1910s to continue her story. During a recent live stream (via Collider), Jenkins was asked if it was a challenge to connect the time period of the first Wonder Woman film with Wonder Woman 1984. To which Jenkins replied:
"It wasn't a challenge to connect them because the first movie was its own story and this is very much its own story and it tells a perfect progression of Diana even thought it's in such a different period of time."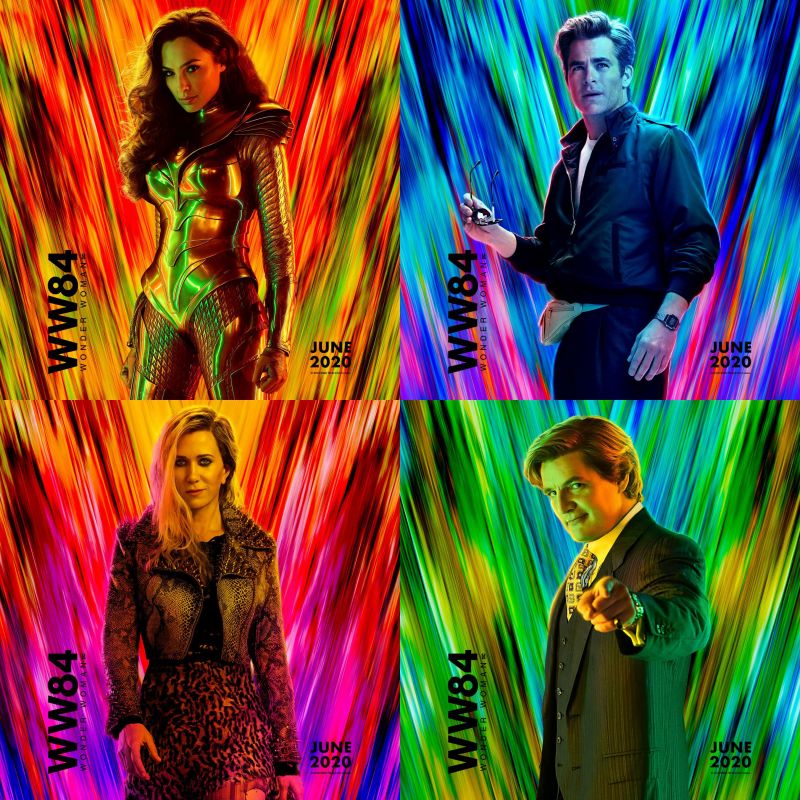 The audience seem to be pretty curious about why Wonder Woman time setting is around 1984. Even thouh Jenkins did not clearly utter why the time was not 1910s, she did give some of her thoughts in the answer.
"Why 1984? We wanted to bring Diana into the modern world. But the '80s is a period that Wonder Woman is quite synonymous with. So it was great to see her there. But most importantly, it's sort of the height of Western civilization and the success of the world that we all live in in the aftermath of now. So, I was curious to collide our Wonder Woman into the height of our current modern belief system and what kind of villains come out of that and see what happens. So, it all came quite naturally."
Well, we do not really know for sure why it will take place in that memorable political and entertaiment era. However, Warner Bros. and DC know that Wonder Woman's fans shout out for this one to be in cinema soon.