Darksiders Genesis is the newest on DS Franchise. This game has similar gameplay to the previous game, like fighting with bosses. This time, we will talk about several Darksiders Genesis bosses.
We will discuss 5 main bosses in the game. So, let check Darksiders Genesis bosses guide, detail and how to defeat them.
Darksiders Genesis Bosses Guide
1. Mammon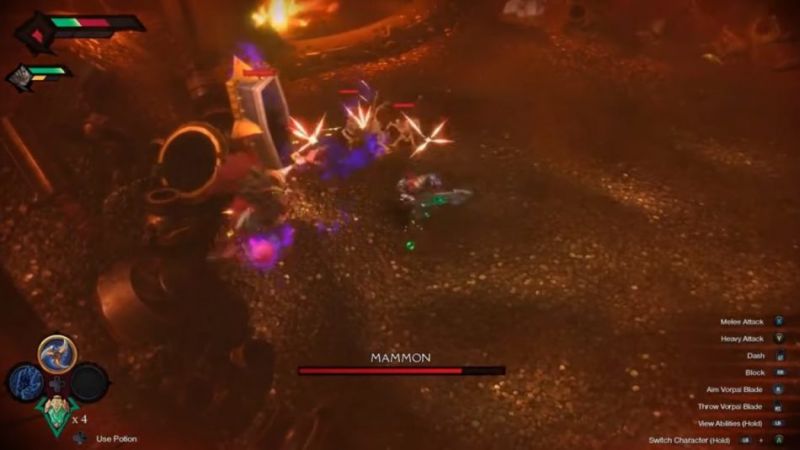 You will find Mammon while doing a mission in Chapter #6. The Boss has to utilize different attacks in multi-phase. We recommended you to use the War and Strife to win fight boss.
Let's see what attack that the boss has:
The boss will shot a purple orb, so you can evade to any side to avoid a lot of damage.
Mammon has the ability to teleport, be careful because that attack also stuns you.
During the 2nd phase, the first attack with purple will change. Mammon will launch a laser that deals with more damage to you.
Not only the range attack, but the boss also has a melee attack. It will explosives if you too close.
The boss can clone itself, if you hit that, no damage will apply to it. So, focus on the real one and continue to your attack.
When the boss defeated, you will receive the Mammon Core and unlock the arenas.
---
2. Belial
Belial is the boss which appears in Chapter #9 on Darksiders Genesis. This boss has many straight and CC attacks that make you die so quickly. The best way to survive is to ensure you are able to dodge in time.
So, let's check what attack that Belial has:
Belial has a charged punch attack, it can apply CC too. This attack deals with big damage and more important to dodge it.
Same as Mammon, the #9 boss also can teleport. If you hit by that attack, you will be stunned and it annoying. Be careful when you near it.
Belial can make an attack using his weapon, you can dodge with jumping or moving to another side.
Don't let Belial consume the ads, because that will be healing him. Destroy all ads which appear in the field.
Not only that, but the boss will also summons orbs that buffs attack and heal. You must continue the attack and make sure he is completely destroyed.
---
3. Astarte
Besides all the Darksiders Genesis bosses, Astarte may be the weakling. You will encounter him at the end of Chapter #10. When the battle begins, you have to chase the bose while attacking. Astarte will leave the arena and now you need to defeat ads horde. After killing all that monster, the boss will appear again in the arena. You should defeat Astarte in a short time and receive an Astarte core.
---
4. Dagon
Dagos is a boss who has the form of Knight of Hell and appears in Chapter #13. The boss has many melee attacks, so we don't recommend you too close to him. You can check Dagon's attack and how to void them below:
You can dodge a wind whirl attack by moving away from the area or jumping over it.
Dagon will give a lighting attack. It's easy to dodge but don't forget the attack can deal massive damage.
Dagon also has a good defense, he will make a shield to protect himself from incoming damage. You can use this moment to rest for a while.
---
5. Moloch
Moloch is the final boss in Darksider Genesis who appears at the end of Chapter #16. You need the strongest attack to defeat the boss, we recommend you to use War and don't forget to switch the other.
AOE Attack is the boss specialist, you can avoid them by moving away from the area. When you come close to him, he will transform to be rocks and explode. Stay focus on dodging the attack while continuing deal damage to the boss. We are sure you can beat him!
---
So, there is some Darksiders Genesis bosses guide from Wowkia. See you in the next guide.