Ubisoft tries to make Assassin's Creed Odyssey stay alive with the Fate of Atlantis DLC. Besides the new story, the developer also introduced us to AC Odyssey Adamant Weapons. The item only can be created from Adamant Ingots, that's why some players search about where to find Adamant Ingots in Assassin's Creed Odyssey.
Adamant Ingots were hidden around the city of Atlantis. Generally, this item will craft three weapons such as a dagger, a spear, and a club. To make one weapon, you need three Adamant Ingots. To get all Adamant Weapons you must to where is all of the Adamant Ingots locations.
Where are Adamant Ingots Locations?
Atlantis map looks like a wheel, and the castle is the center of the wheel. Following the waterways that come out from the castle and you will find the Insights at the end of them. Adamant Ingots can be found on the second floor inside the Insight chambers. The item is inside in the chest and right above the doors where you come in.
You can get Adamant if you search on the inner ring of Atlantis. Let's check Adamant Ingots location below:
1. The Tinia Archive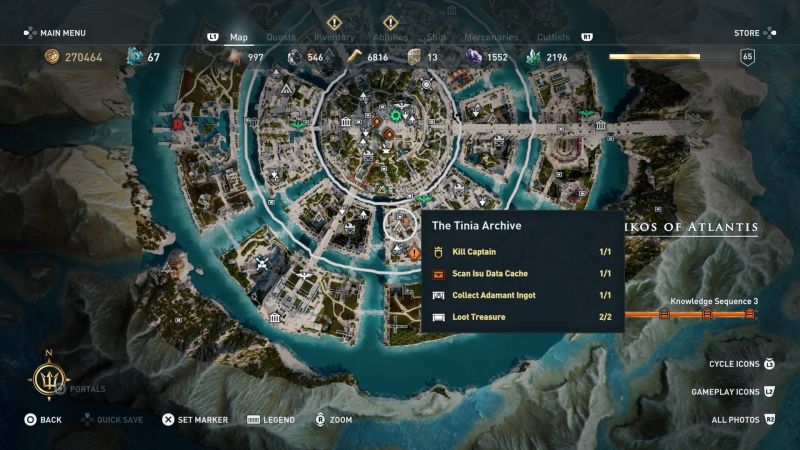 2. Horus Repository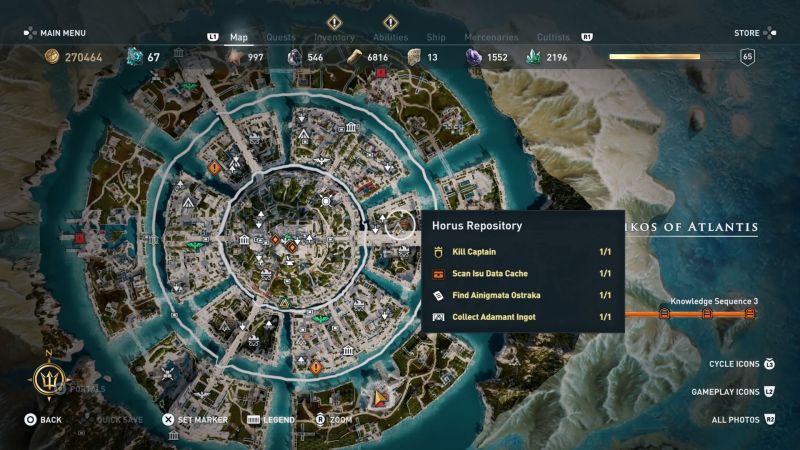 3. The Consus Archive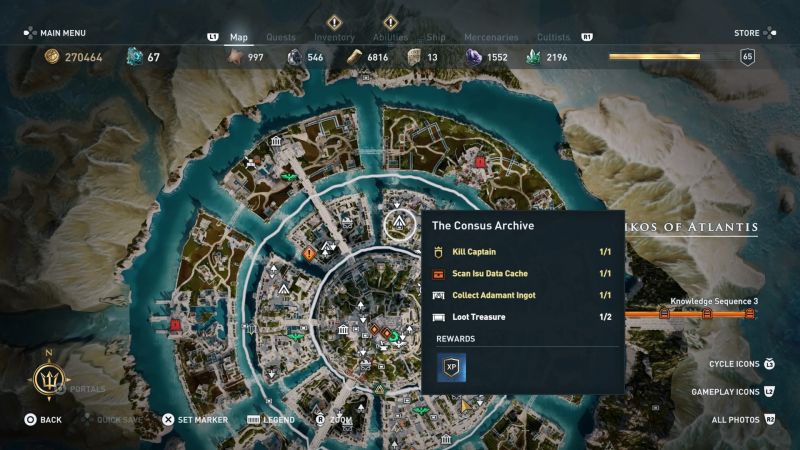 4. Repository of Iris
5. Archive of Hebe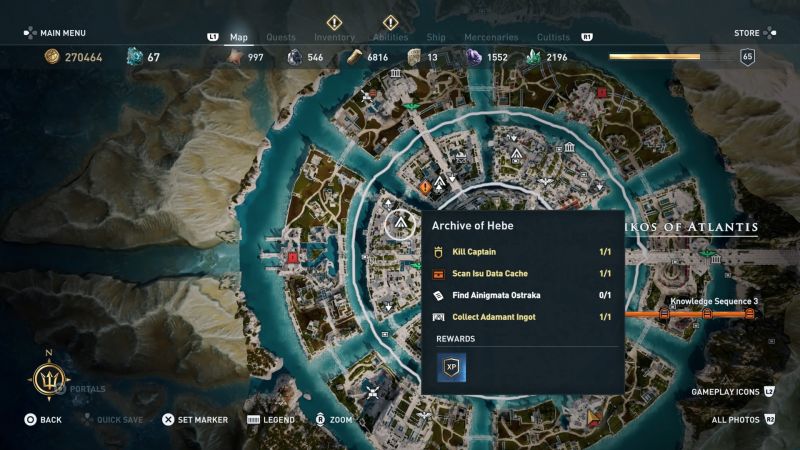 6. Archive of Hephaistos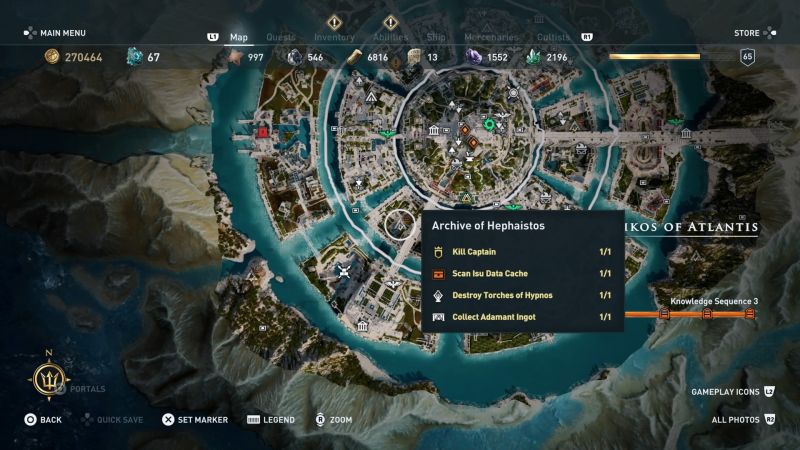 ---
How to Create Adamant Weapons in AC Odyssey?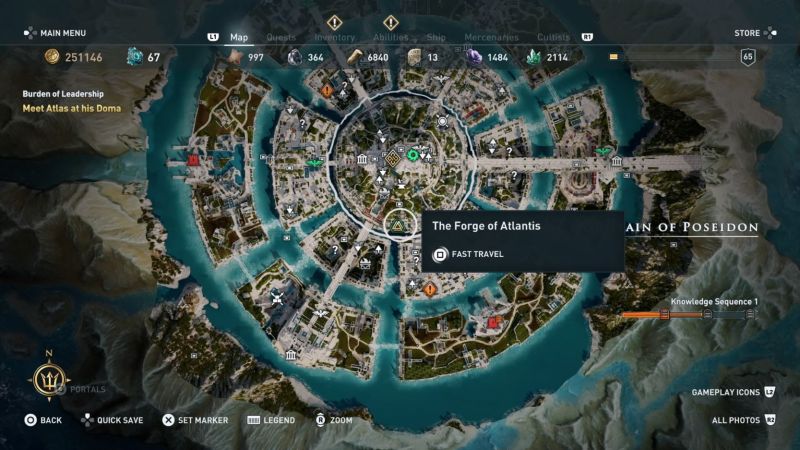 If you have played the DLC enough time, you maybe have to visit the Forge of Atlantis. You should visit this location to create weapons. If you look at the map, the location is right at the bottom of the main castle.
The weapons will make you can choose the bonus stat. You can choose Assassin, Warrior, or Hunter for types of weapon damage boost. The weapon also can unlock all the variations of Legendary Engravings. So, the stat bonuses will increase all damage.
---
So, that's Assassin's Creed Odyssey Adamant Weapons guide. Don't forget to follow us and comment below if you want other tips.