Darksiders Genesis is the latest THQ Nordic game and launched on December 5, 2019. The game now available on PlayStation 4, Nintendo Switch, Google Stadia, Xbox One, and PC via Steam. In this game, you can unlock arenas and get the point. So, we will give you the Darksiders Genesis arena guide now.
Before that, let's discuss what is Arena on Darksiders Genesis?
Arenas are looking the same as Raids in other games. These activities demand you to fight enemies and gain cores. The items will helps character development and progression of the game. So, you can play the arena every day after doing the main mission.
Darksiders Genesis Arena Guide
How to Unlock Arenas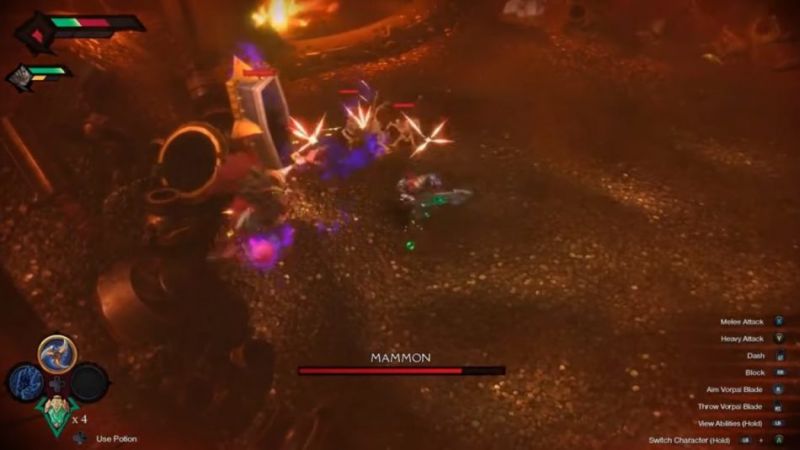 These side activities will unlock when you passed the 6th chapter, literally after you have killed Mammon. Then, three arenas will open and you can take part in it to progress story.
Indeed a few stories demand you to battle in the arena but will be worthy if you often join this mission to gain some cores and evolve your character. The arena has 10 waves, 9 besides that have normal enemies. The last one will bring you to fight with the boss.
Fighting with many enemies will regenerate chaos and anarchy. But, we recommend you save and use it in the final battle against the boss. You can unlock more Darksiders Genesis arenas by progressing the main story. Cores will drop after your fight and increasing the score. There are 20 arenas in total which is you can join.
---
What are Arena Points used to?
You know to join the battle in the arenas allows you to gain cores and arena points. If cores useful to develop your character, arena points can be used to buy items at the shop. Still, you can get souls, coins, more cores or upgrades War and Strife with these points.
---
That's a Darksiders Genesis arena guide from Wowkia. If you looking for more tips, just share and say it comment section.