Ever since the gameplay was revealed, we've known Resident Evil Village will feature a new currency, Lei. It would be nice if you have it to buy weapons, upgrades, ammo, and lots of stuff from Duke. In this guide, we will learn how to farm Money in Resident Evil Village quickly.
How to Get Money in Resident Evil Village
There are several ways to make money in this game. We'll explain that to you, and give you some tips.
Destructible Objects
If you remember RE4, you can break the object, like a wooden box or barrel. You will get money and goods. You can still do the same at RE Village. Not all the boxes are breakable, so you'll have to try your luck at various items that look like they can break.
Looking for Furniture
Again, this is the same as other Resident Evil games. You can find furniture like dressers whose drawers can be searched to find a variety of useful items. You need to look to each side of the room to make sure you don't leave it.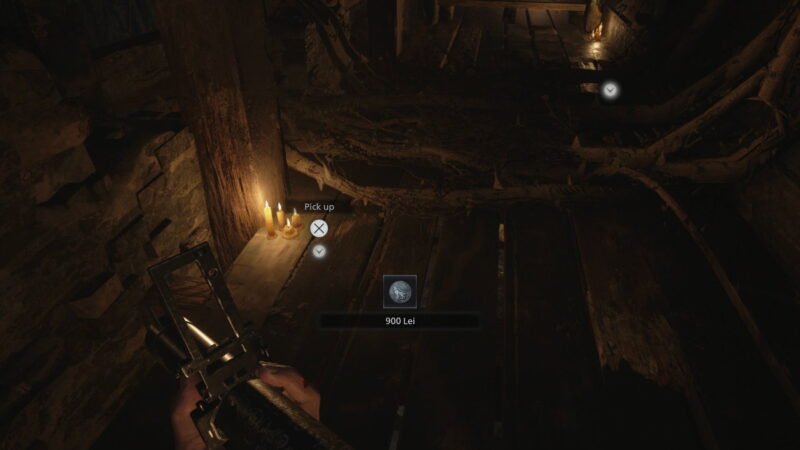 Animal Hunting
Animal Hunting is one of the best ways to farm Lei in the Village. You will find various animals such as chickens, pigs, sheep, and wolves. Killing them will drop the meat. As you might think, selling meat to the Duke's Shop will earn you a Lei. Make sure you kill the animal with one bullet because ammo is costly in this game.
Dropped by Enemies
Besides animals, you will also get Lei for the enemies you kill. There were not too many of them, around 150-300 Lei. You can beat more enemies to get more money. When you encounter an enemy in the game, you have to defeat him because there is no guarantee to drop Lei.
Just beat them up, and don't leave a single one so you can earn more money.
Sell ​​the Treasure
Treasure is an item that you can find in Resident Evil Village. Usually, items will be shaped like necklaces or gems. The price offered for the treasure is certainly expensive. We will provide some guides about treasure in other articles.
---
So, those are some of the ways to get Money in Resident Evil Village. The game is available on PS4, PS5, Xbox One, Xbox Series X, and PC via Steam. If you want more RE Village Guides, you can comment below.