You can create various golems in Minecraft; one of them is the Snow Golem, which Minecraft players are currently talking about. You see, unlike Iron Golems and the like, Snow Golems have some unique things.
Just as the name suggests, Snow Golem is a utility mob that uses snow as its main ingredient. In addition, the Snow Golem will also attack mobs that are the players' enemies, just like the Iron Golem.
Build Snow Golem in Minecraft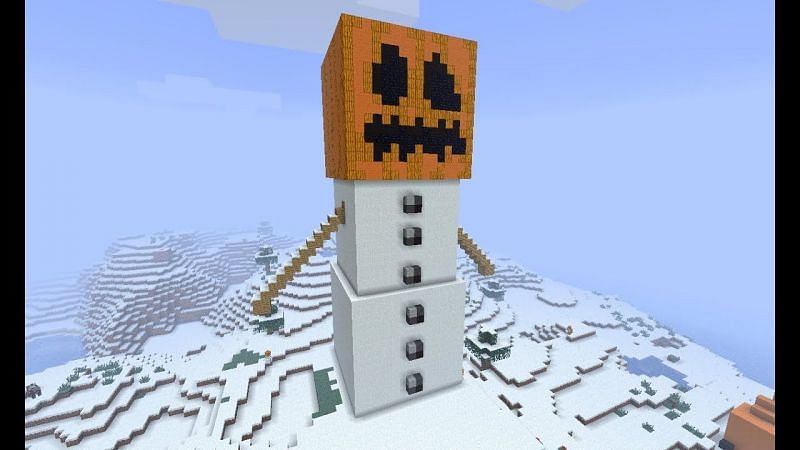 But what makes Snow Golem unique is that this mob is practically the same as Snowman, but life. So, are you interested in making this Snow Golem in Minecraft? If so, here's how to make a Snow Golem in this game made by Mojang.
Time needed: 1 minute.
Before building a Snow Golem, make sure you have all the material to make it, such as Snow Block and Jack o'Lantern.
Build a Snow Golem

First, make your Snow Block like in this picture. You just need 2 blocks of Snow, so don't make it over.

Place a Jack o'Lantern

After you make the Snow Block pattern, now you need to place Jack o'Lantern right on the Snow Block top.

Done Build a Snow Golem

If you already place that Jack o'Lantern, later that block will disappear and change to Snow Golem or Snowman.
That was the easy way to make a Snow Golem in Minecraft. So, did you manage to make it? If not, you should read the explanation above carefully and try again. In addition, if there is something you don't understand from this article, you should convey it through the comments column.