In the game made by Experiment 101, namely Biomutant, there are many Classes and Breeds that you can choose from. However, what are the best Class and Breed of all the numbers in this game?
So, in this article, Wowkia will tell you which best Classes and Breeds you should choose. Even though it's a necessity, it's a preference in itself; you want to choose which character and use what power.
Best Biomutant Classes and Breeds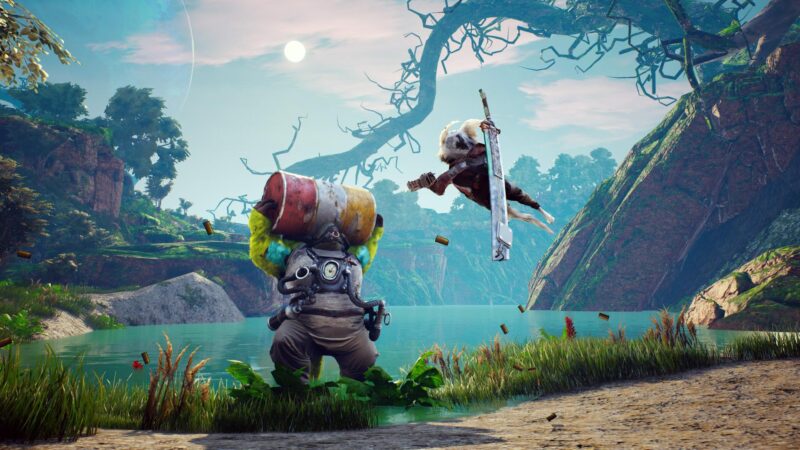 For example, in Biomutant, there is the Psi-Freak Class, a great Mage in the game. However, if you can't use the Mage character, there are also other classes that use weapons, such as Swords, Arrows, and the like. So, if you already understand that this is just a personal preference, here's a discussion of which Class and Breed is the best in Biomutant.
Best Biomutant Classes
For the first, here I will discuss the best Biomutant Class that you can choose. Keep in mind; choosing is a preference of each. So, if you're not used to using a character without a sword, there's nothing wrong with trying a new experience.
Dead-Eye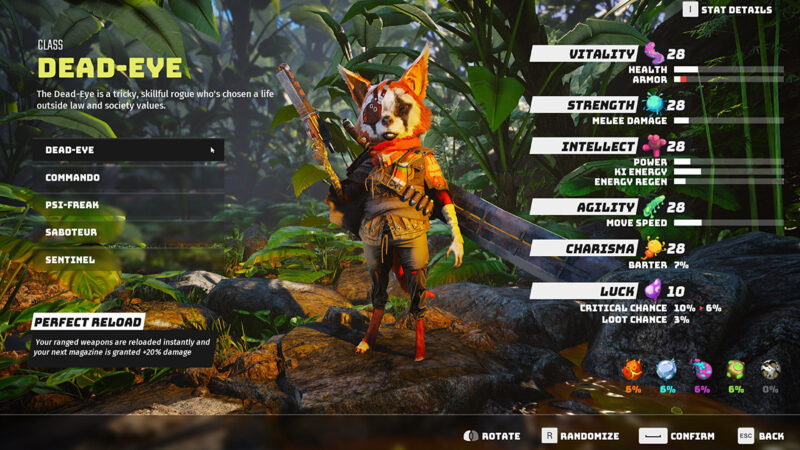 The first best Biomutant Classes is Dead-Eye, a cunning villain who is highly skilled in a dangerous life. By using this class, you will become a criminal who has bad legal values ​​for society.
Commando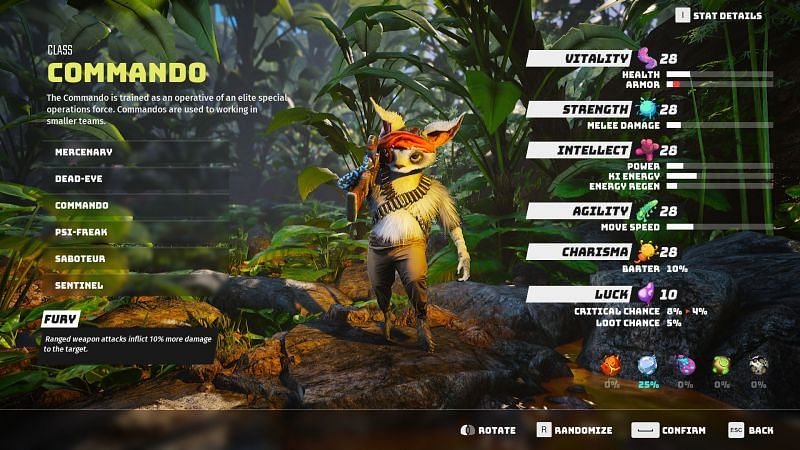 For the second class, you could say Commando is one of the characters you need to try. You see, Commando is a class that is trained as an elite special force. However, unfortunately, Komando prefers to work with a small set of teams.
Psi-Freak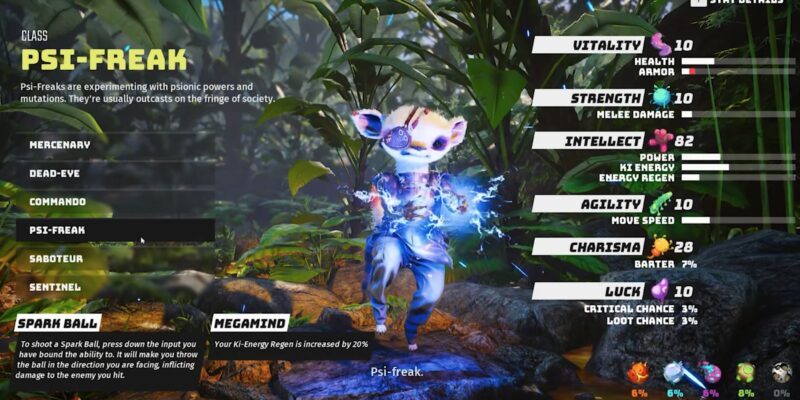 As I mentioned earlier, Psi-Freak is a high-level Mage who has the power of Psionic mutation. This itself can be obtained because they often experiment. That's why they are now outcasts living on the fringes of the surrounding community.
Saboteur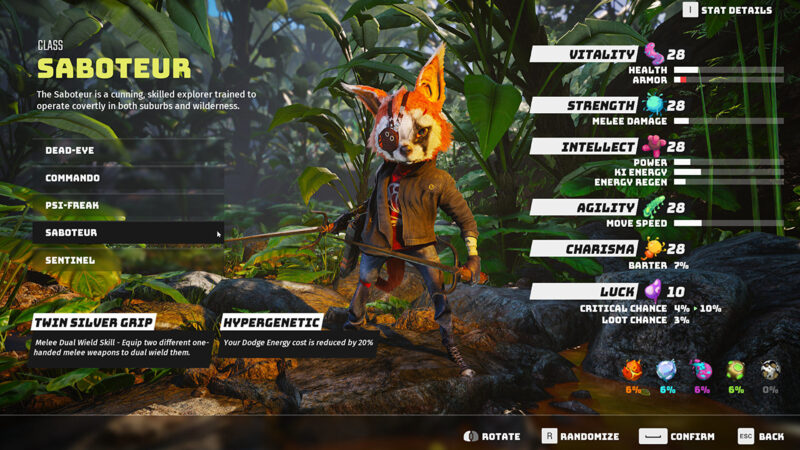 In addition to Dead-Eye being the Furry with the best Class, there is also a Saboteur. I compare the two of them because Dead-Eye and Saboteur are both cunning people. The difference is that this class is an explorer and operates quietly, without being noticed by people in various places.
Sentinel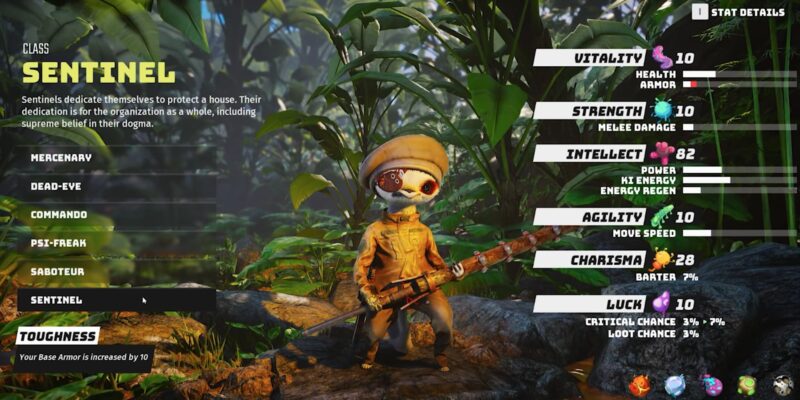 If from earlier the best Classes you met were people who could be considered evil, unlike the Sentinels. You see, this class dedicates themselves to protecting a house due to the highest belief in their Dogma.
Mercenary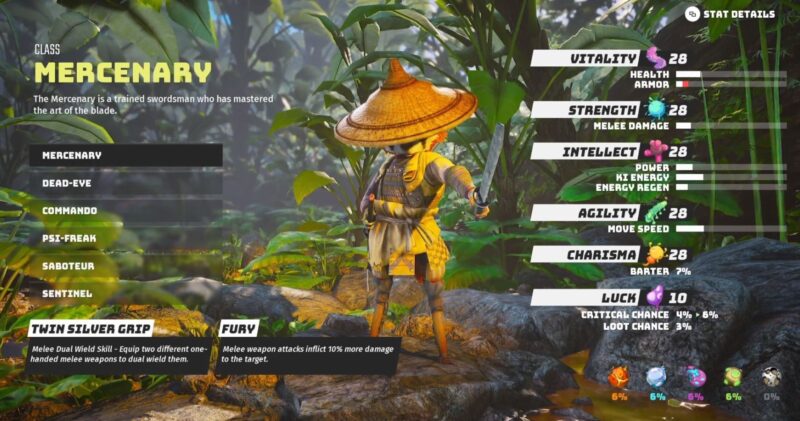 For your information, Mercenary is the best Classes in Biomutant that you can only have if you pre-ordered this game beforehand. In addition, you can also buy Mercenary Class through DLC. Moreover, since it's a DLC, I don't know why it's the lowest class, in my opinion.
---
Best Biomutant Breeds
If previously we have discussed the best Classes in Biomutant, now I will tell you the best Breeds that you can choose as the game progresses. Keep in mind, each breed has its own uniqueness, so it's best to choose according to your wishes.
Primal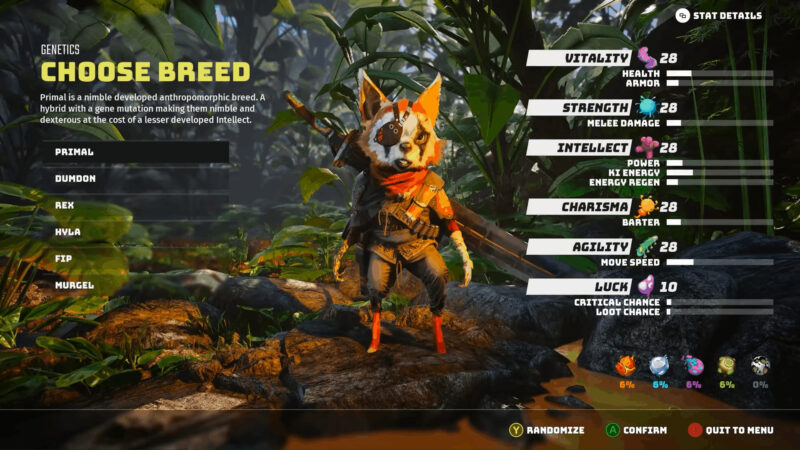 For the first best Biomutant Breeds, I recommend Primal. You see, these breeds are anthropomorphic types that are developed agilely. Although they become agile because of Hybrids and a combination of gene mutations, unfortunately, the intelligence of these Breeds is underdeveloped because of this.
Dumdon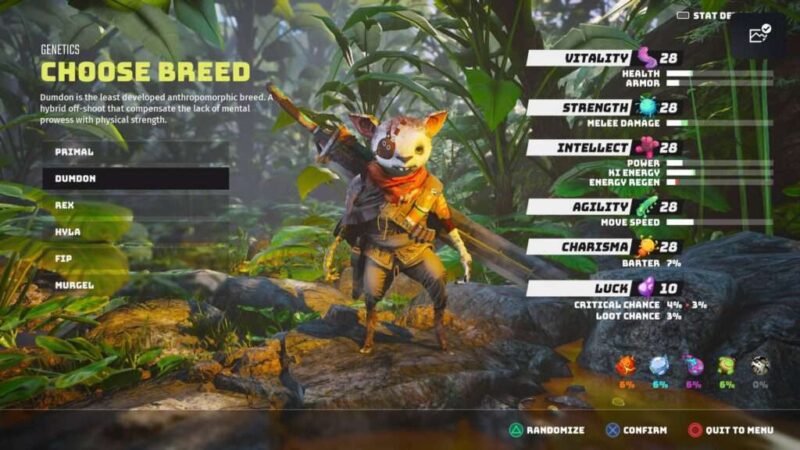 For the second Breeds in Biomutant, you could say Dumdon is very suitable for various players. However, these Breeds are quite sad characters because they are the least developed type of anthropology and lack mental prowess and physical strength.
Rex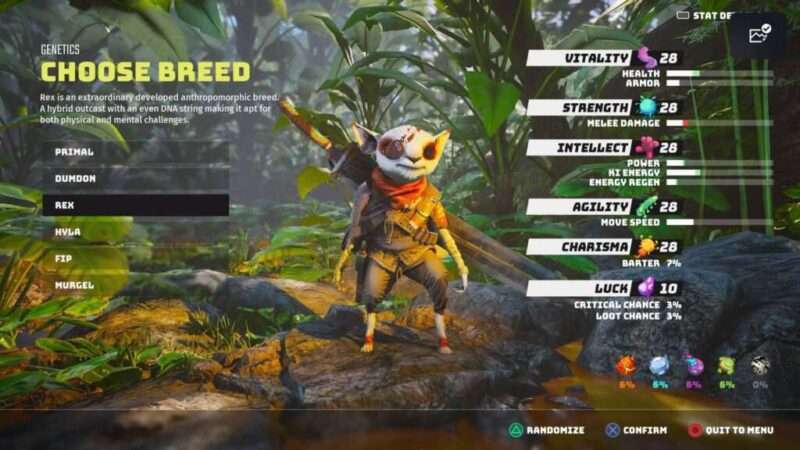 If you are looking for Breeds with extraordinary strength, Rex is your choice. You see, the third-best Biomutant Breeds have extraordinary self-development due to the DNA strands of hybrid exiles.
Hyla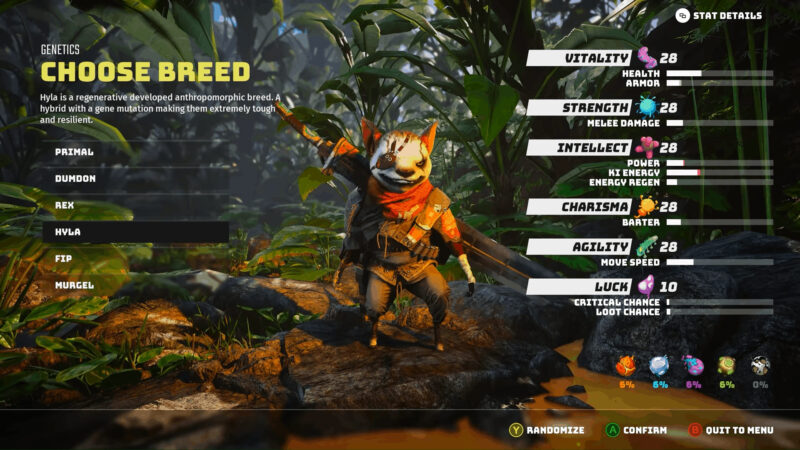 You could say Hyla is a very formidable anthropological Breed because they are developed regeneratively. What's more, due to Hybrids with gene mutations, Hyla became Breeds that became stronger as time went on.
Fip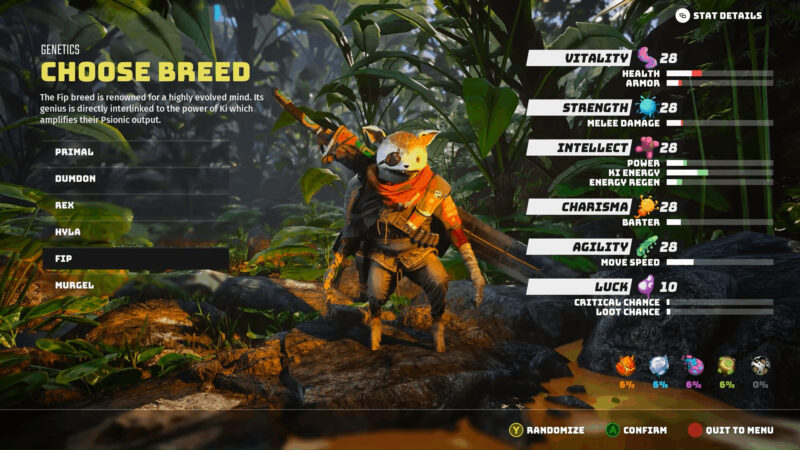 For those who want to have smart Breeds, Fip can be a perfect choice because these Breeds are known as people with very developed thoughts. Moreover, because of their genius, these Breeds have great Ki power, and that Ki will strengthen their Psionic output.
Murgel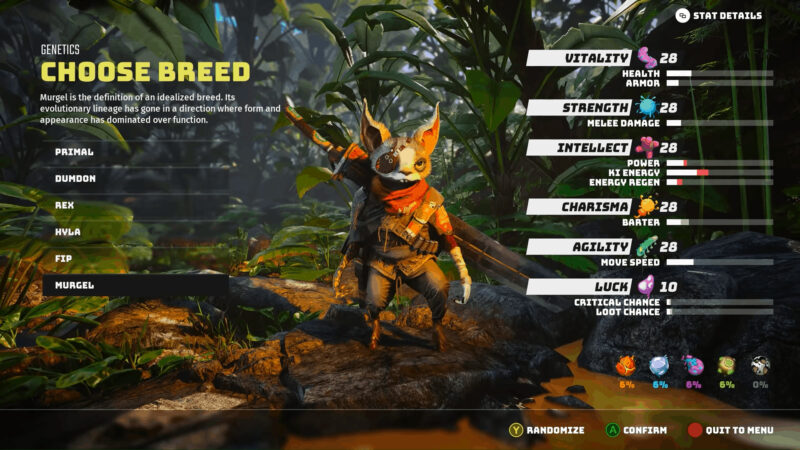 For the last best Biomutant Breeds, it's pretty standard because it has average stats. However, the great thing about Murgel is that it is a breed that has far advantages over other breeds in trading situations and the like.
---
Those were the best Biomutant Classes and Breeds that you can choose according to your individual wishes. Apart from their strength, you also have to look at these Classes and Breeds respectively from their appearance.