As we know, there is plunder called Superb Loot in the Namby area in Biomutant game. However, even though the location is known, unfortunately, many players are confused about how to get it.
Actually, getting this known Superb Loot is very easy. You see, you will not be given a barrier when you want to get this Superb Loot, such as puzzles and such. So, all you need to know now is the exact location where the Superb Loot is located.
Get Superb Loot Namby in Biomutant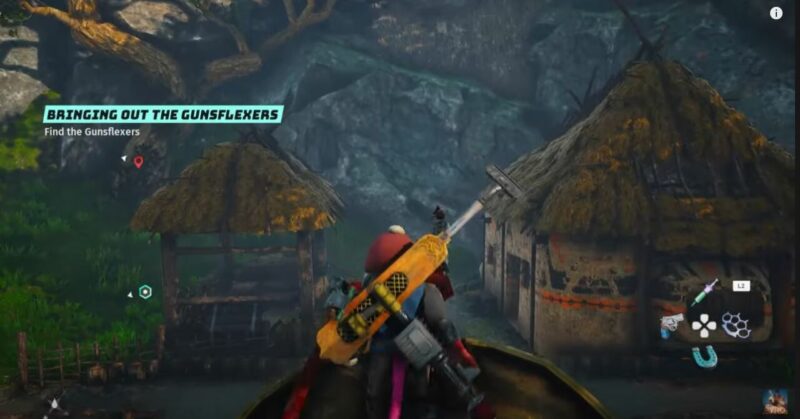 To get this Superb Loot, first go to the Namby area. Upon arrival, approach the wheelbarrow that is right in the middle of the area's farm. When you get there, now you need to look around through the wagon, and you will see a house nearby, as seen in the photo above.
After that, now you need to get off the cart and go to the house. Arriving there, there will be a long wooden seat, and there is a glowing chest underneath. Now, all you have to do is interact with the loot, and eventually, you'll get Superb Loot.
However, unfortunately, to get this Superb Loot requires a little trick. You see, when you get there, you won't be able to interact with this loot directly. So, to interact, you only need to move in the chest while pressing the interaction button randomly. After that, you will get Superb Loot in the Namby area in this Biomutant game.