Kamisato Ayato is Ayaka's older brother from the Kamisato family. After their parents died, Ayato and Ayaka knew that they were responsible for managing and developing their Clan. While Ayato was in charge of government duties, his sister Ayaka was in charge of running the Kamisato Clan.
Ayato was released in Genshin Impact 2.6 with his element as Hydro and using the Sword type of weapon. This character is a reliable hydro DPS that happens to be very Free-2-Play friendly in Genshin Impact. He fits well in teams filled with easily accessible characters and some of the crafted weapons are great options for him.
Ayato Guide Genshin Impact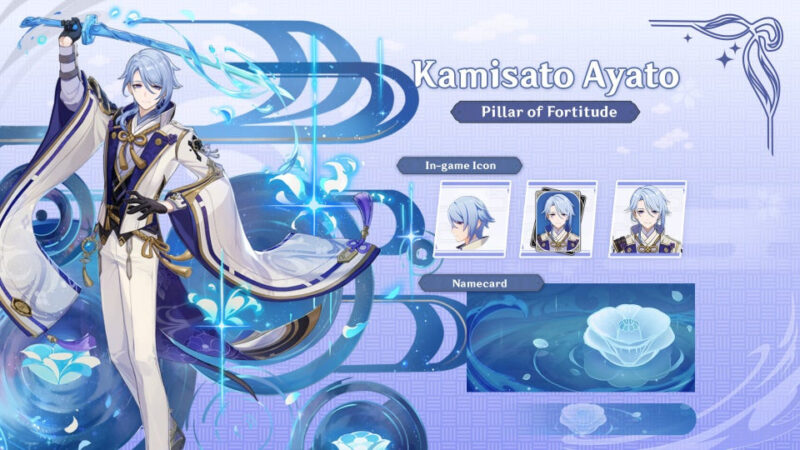 There are so many things that you should learn about Ayato best build, weapon, artifact, skill, passive, talent, constellation, and team.
Ayato Best Build
Weapon
Haran Geppaku Futsu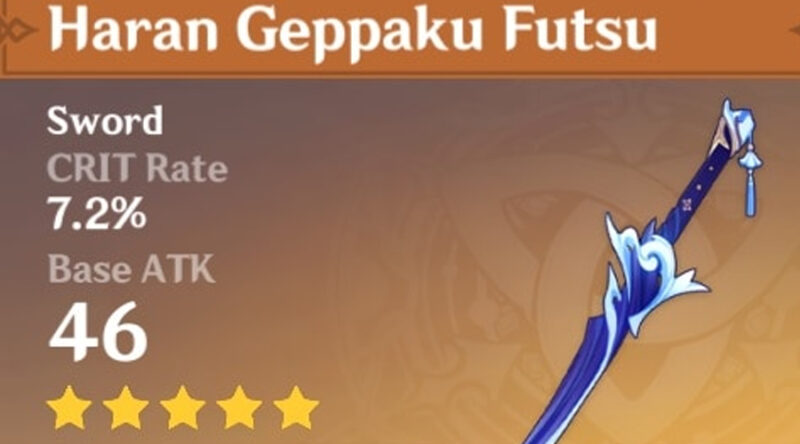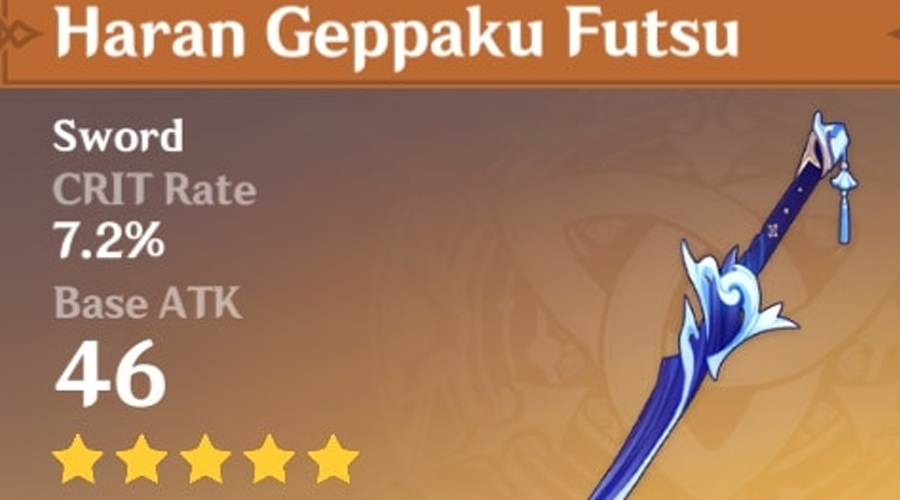 Get a 12% Bonus on All Elemental DMG. When other nearby party members use Elemental Skills, characters using this weapon will receive 1 stack of Wavespikes. Max 2 stacks. This effect can be triggered once every 0.3 seconds. When the character equipping this weapon uses an Elemental Skill, all stacks of Wavespikes will be consumed to gain Rippling Upheaval: each stack of Wavespikes consumed will increase Normal Attack DMG by 20% for 8s.
The Black Sword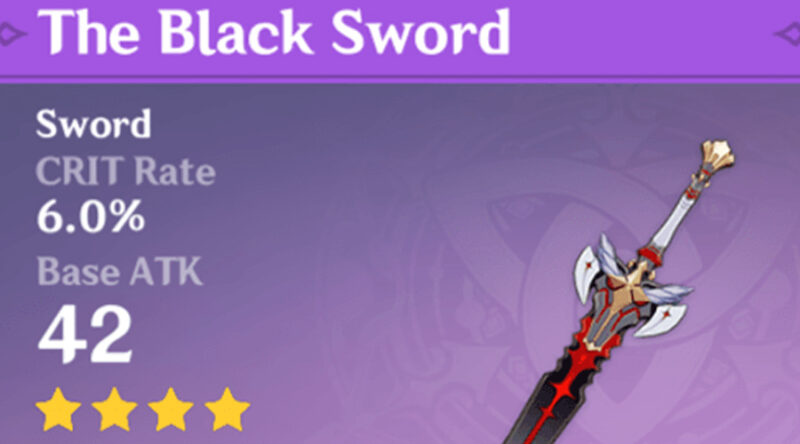 Increases DMG dealt by Normal and Charged Attacks by 20/25/30/35/40%.
Additionally, regenerates 60/70/80/90/100% of ATK as HP when Normal and Charged Attacks score CRIT Hits. This effect can occur every 5 seconds.
Artifact
Echoes of an Offering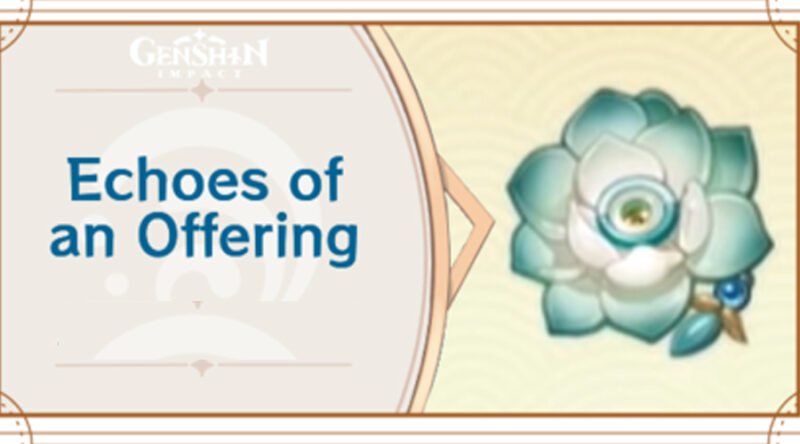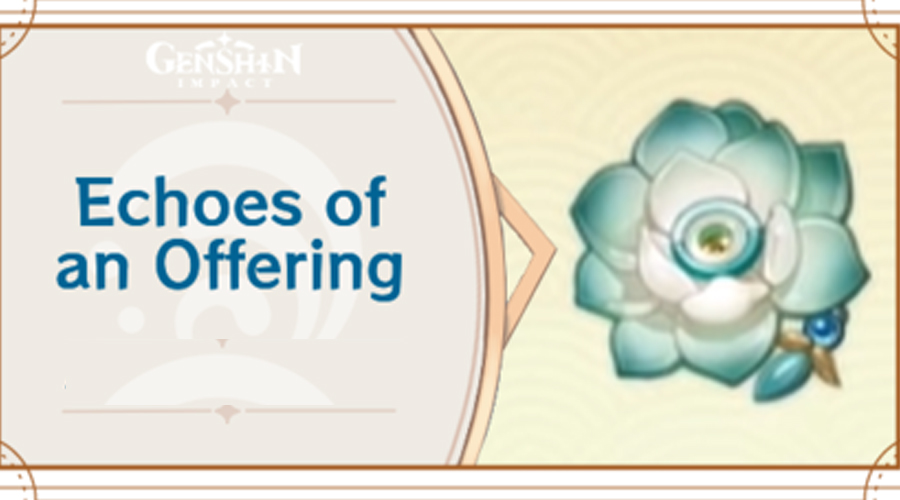 ATK% / Hydro DMG / CRIT DMG
ATK +18%
When Normal Attacks hit opponents, there is a 36% chance that it will trigger Valley Rite, which will increase Normal Attack DMG by 70% of ATK. This effect will be dispelled 0.05s after a Normal Attack deals DMG. If a Normal Attack fails to trigger Valley Rite, the odds of it triggering the next time will increase by 20%. This trigger can occur once every 0.2s.
Hearth of Depth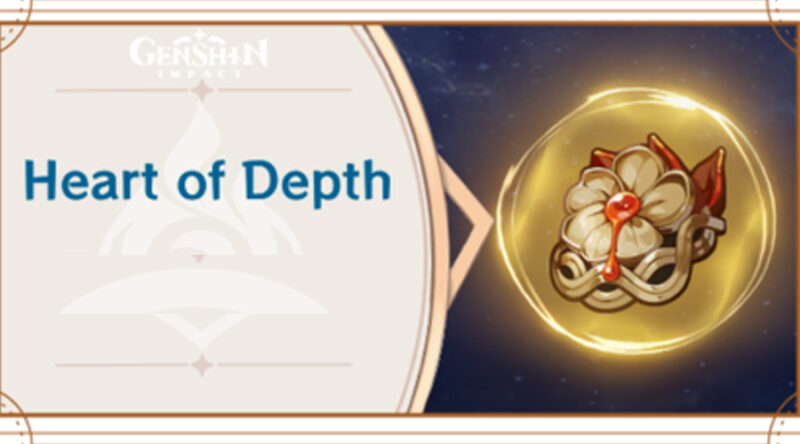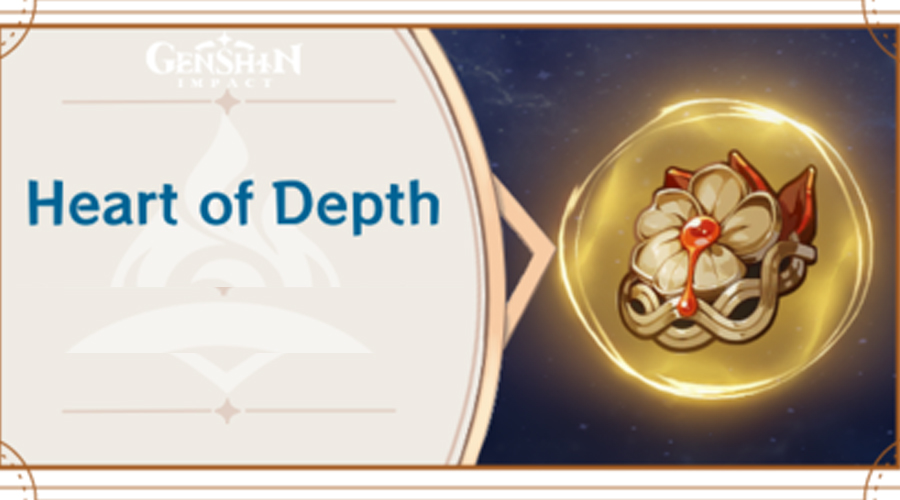 ATK% / Hydro DMG / CRIT DMG
Hydro DMG Bonus +15%
After using Elemental Skill, increases Normal Attack and Charged Attack DMG by 30% for 15s.
---
Ayato Skill Talent
1. Kamisato Art: Marobashi
Normal Attack
Performs up to 5 rapid strikes.
Charged Attack
Consumes a certain amount of Stamina to dash forward and perform an iai.
Plunging Attack
lunges from mid-air to strike the ground below, damaging enemies along the path and dealing AoE DMG upon impact.
2. Kamisato Art: Kyouka
Kamisato Ayato shifted position and entered the state of Takimeguri Kanka. After this shift, he will leave a watery illusion in his original location. Once formed, the water illusion will explode if an opponent is nearby or after its duration has expired, dealing AoE Hydro DMG.
Takimeguri Kanka
In this state, Kamisato Ayato used his Shunsuiken to perform extremely fast attacks, causing the DMG of his Normal Attack to be changed to AoE Hydro DMG.
After Shunsuiken's attack hits the opponent, it will give Ayato the Namisen effect, increasing the DMG dealt by Shunsuiken based on Ayato's current Max HP. The initial maximum number of Namisen stacks is 4, and 1 stack can be obtained through Shunsuiken every 0.1 seconds. This effect will disappear when Takimeguri Kanka ends.
Kamisato Ayato's resistance to interruptions increased.
Cannot use Charged or Plunging Attacks.
Takimeguri Kanka would be cleared when Ayato left the field. Using the Kamisato Arts: Kyouka again while in the Takimeguri state Kanka will reset and replace the pre-existing state.
3. Kamisato Art: Suiyuu
Uncover a garden of purity that silences the hustle and bustle within. As long as this space exists, Bloomwater Blades will continue to rain down and attack enemies in its AoE, dealing Hydro DMG and increasing the character's Normal Attack DMG inside.
Ayato Passive Talent
Kamisato Art: Michiyuku Hagetsu: If Ayato is not on the field and his energy is low, he will regenerate a set amount of energy at regular intervals.
Kamisato Art: Mine Wo Matoishi Kiyotaki: When Ayato uses his Elemental Skill and when the watery illusion explodes, he will gain a set amount of Namisen stacks.
Kamisato Art: Daily Cooking: When Kamisato Ayato cooks a dish perfectly, he has a set chance to receive an additional Suspicious dish of the same type.
---
Ayato Constellation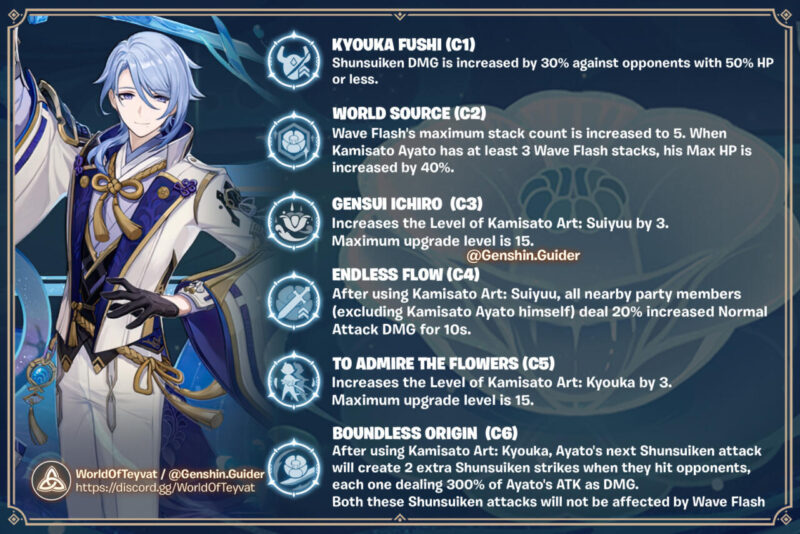 Kyouka Fuushi Constellation Lv. 1: Shunsuiken DMG is increased by 40% against opponents with 50% HP or less.
World Source Constellation Lv. 2: Namisen's maximum stack count is increased to 5. When Kamisato Ayato has at least 3 Namisen stacks, his Max HP is increased by 50%.
To Admire the Flowers Constellation Lv. 3: Increases the Level of Kamisato Art: Kyouka by 3. The maximum upgrade level is 15.
Endless Flow Constellation Lv. 4: After using Kamisato Art: Suiyuu, all nearby party members will have a 15% increased Normal Attack SPD for 15s.
Bansui Ichiro Constellation Lv. 5: Increase the Level of Kamisato Art: Suiyuu by 3. The maximum upgrade level is 15.
Boundless Origin Constellation Lv. 6: After using Kamisato Art: Kyouka, Ayato's next Shunsuiken attack will create 2 extra Shunsuiken strikes when they hit opponents, each one dealing 450% of Ayato's ATK as DMG. Both these Shunsuiken attacks will not be affected by Namisen.
Ayato Best Team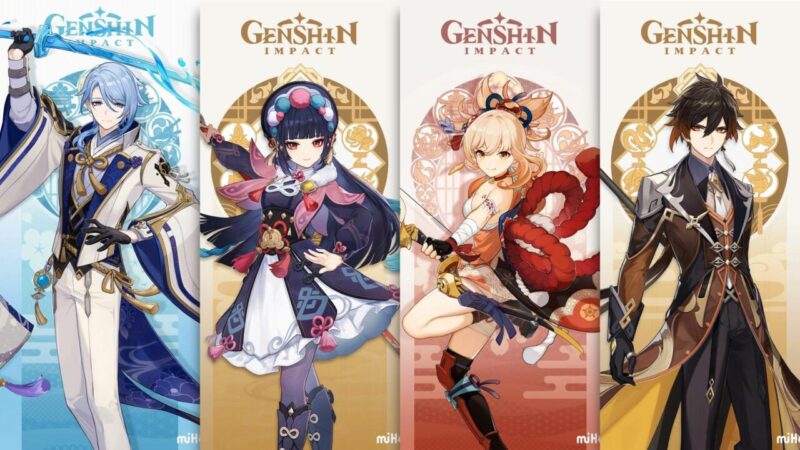 Hyper Carry Ayato: Ayato – Bennet – Sucrose – Yun Jin
Freeze Team: Ayato – Rosaria – Venti – Diona
National Team: Ayato – Bennet – Xiang Ling – Sucrose
---
So that's all the information Ayato guide in Genshin Impact we can give to you. If there are questions or other things that you want to tell, you can write them in the comments below.