The journey in Biomutant is not always passed by land, the sea is also included in this world. To be able to travel through the ocean faster, players need mounts, one of which is Pee-Wee Gargantua in the Biomutant game.
Pee-Wee Gargantua is a mount that looks like sharks that you can use to go to various oceans. However, getting Pee-Wee Gargantua is not easy because you can't buy it like another mount.
So, you could say you need to do various missions to get this Pee-Wee Gargantua as your mount. To make your journey to get Pee-Wee Gargantua much easier, Wowkia will give you a guide about it here.
Getting Pee-Wee Gargantua in Biomutant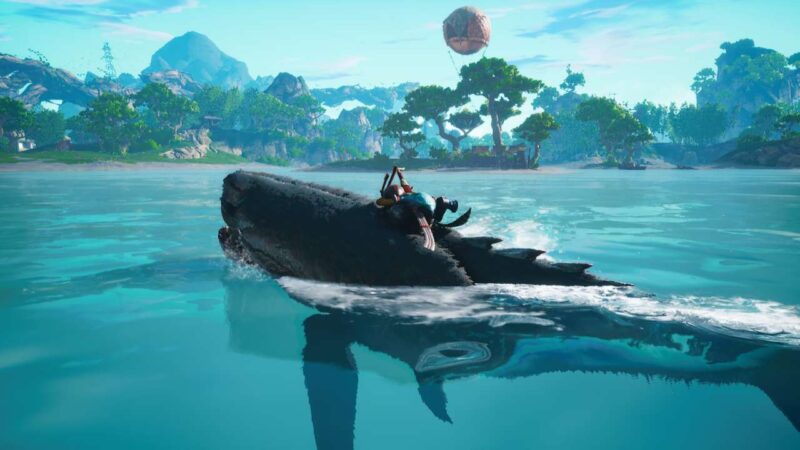 To get Pee-Wee Gargantua, you need to meet Gill first, who is at the Burblebottom dock. The first mission to get Pee-Wee Gargantua is "Surf Clean," and you can get this from Gill. After getting this mission, you only need to follow its directions to protect it from danger. Keep in mind, when doing this mission, you should have fairly strong equipment.
If you have reached the exact point that Gill wants to go to, he will later give you a new mission: to save Pee-Wee Gargantua. To save it, players need to go camping in Brug, located in the southeastern part of Fnackyleaves.
After arriving there, you will be confronted by two enemies named Brute Mass Brute. Now you need to defeat the enemy, and later you need to go behind camp and free the Pee-Wee Gargantua. After that, you have managed to get these mounts in the Biomutant game, and you can ride them.