Mounts or all means of transportation are very important things in the Biomutant game. By using a mount, you don't have to worry about going to a far location anymore. You see, a ride will usually make you get there faster.
Currently, in the Biomutant game itself, there are 19 rides that you can have. These various mounts are animals that look like monsters. Because there are various mounts in this game, you can choose them freely.
Mounts Location in Biomutant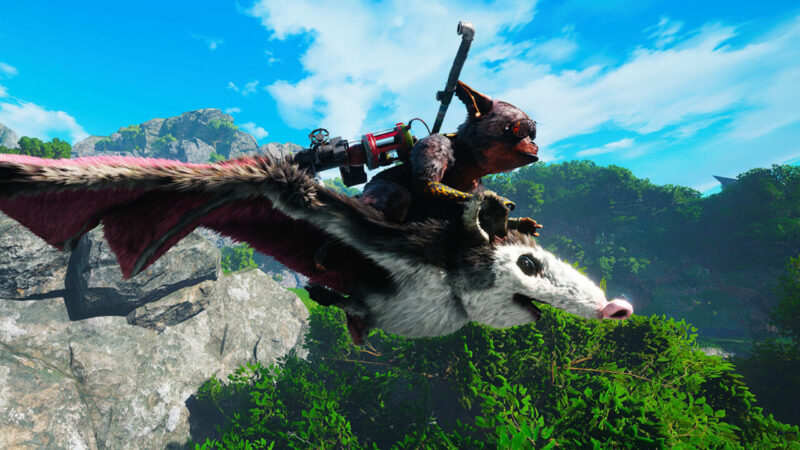 However, surely most of you don't know where these mounts are. So, that's why Wowkia here will tell you where the 19 rides you can have.
The Puki Azure Gnoat is in the open world south of the Murkadorpus outpost.
You can find Puti Gnoat if you receive the "The Meat Eater" sidequest.
Your Old Pea Gnoat is being sold by a blue shirt broker at Murkadorpus Outpost.
Old Amber Gnoat was at Vesdiput Outpost and bought him from one of the brokers.
You can search Mekton through the story mode section and enter the dead zone to complete the quest.
You can buy Snickles from a broker in Ankati Fortress.
The Surfipelago is in the open world east of Peekabo Park near the riverbank.
You can get Googlide as a reward from the "Fixer-Upper" mission.
Old Scarlet Gnoat is buyable at the Quirkquarp Outpost broker.
You can get Pee-Wee Gargantua from completing the side mission "The Pee-Wee Gargantua" and going to Camp Brug.
Gullblimp is free from the side quest "Lobo".
You can find Pumb Gnoat in the open world with Sludge Deodorizum.
The Mekafingro exists by solving "Brawlers" story mode puzzles.
You can find Abo Gnoat in the open wilderness by Molyhole Outpost.
You can find Miff Gnoat in the open world with Snodesburg.
Pebble can be used after completing the "Climbspot Test and Zipline Test".
You can find Mekamjut by searching the story and going to the Shilo Shopperia, the dungeon.
You can also find Mjut by searching for stories and going to the Gnoat Pen to talk with Noro.
Those were the 19 mounts locations in Biomutant that you should know when playing this game. Other mounts may be added soon by the developer of this game, namely Experiment 101. So, make sure you keep an eye on Wowkia for more information on this game.