Blizzard Entertainment, as the game developer Hearthstone has announced Patch 20.0.1, which promises to fix several bugs. With this latest patch, later Hearthstone will also get additional Duel updates which will certainly be better than before.
The bugs that will be fixed in this patch are Scorch, Sparkjoy, and other bugs reported by the players. So, if you miss any other bugs, you should immediately report them to the developer of this game.
Also, the patch itself will be released on April 5th today. So, you should immediately update the update if it's available on each of your devices.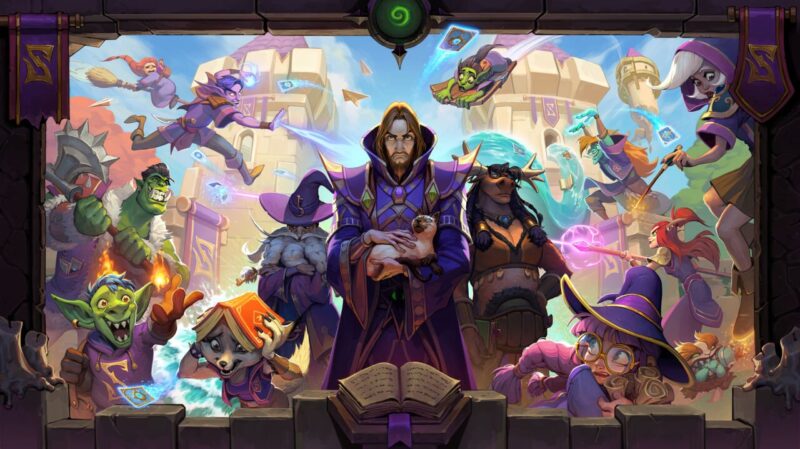 Hearthstone Patch 20.0.1 Full Update List
Apart from that, you should check out the full list below that you know what this latest patch will do.
Removed Pen Flinger from designer buckets in Duels.
Removed Cannibalism Passive Treasure from Duels.
Fixed a bug where Silverleaf Poison could cause attacking with Kingsbane to draw two cards instead of one.
Will fixed a bug where Power Word: Fortitude could only be used on friendly minions.
Later fixed a bug where Vanessa VanCleef would give the post-transformation version of a minion, such as the Kodo version of Druid of the Plains.
Will fixed a bug where Vectus would not summon Whelps unless a friendly Deathrattle minion had been destroyed earlier in the game.
Again fixed a bug where Kurtrus Ashfallen would only attack one time if the opponent only had one minion.
Fixed a bug where Sparkjoy Cheat could cast two secrets from your hand.
Fixed a bug where playing Grave Rune on an enemy minion and destroying it would summon two copies of the minion on your side of the board. Doing this will now summon two copies on the opponent's side of the board.
Fixed a bug where Windshear Stormcaller would not summon Al'Akir the Windlord if you had all 4 basic Totems in play.
Another fixed a bug where Totemic Call could still give the Wrath of Air Totem when playing with certain Shaman Hero skins.
Fixed a bug where Ysera could take damage from the Dream card Ysera Awakens.
Fixed a bug where South Coast Chieftain's Battlecry could trigger if your opponent had a Murloc and you didn't.
Also fixed a bug where Olgra, Mankrik's Wife did not have a mana cost and would not work as intended when cast from hand.
Fixed a bug where Scorch was dealing 1 less damage than intended.
Patch also fixed a bug where the Dream card, Dream, could not be cast on friendly minions in Classic.
Fixed a bug where Pack Kodo would only offer Hunter Secrets and Weapons regardless of which class played the card.
---
Hearthstone is a free online digital collectible card game developed and published by Blizzard Entertainment. Hearthstone is currently available on various devices, such as PC, Mac OS, Android, and iOS.