As you know, in the previous article, we discussed various mounts on land. This time, Wowkia will tell you how to get water mounts, Googlide in Biomutant, easily and fast.
By using special mounts in the water, you can explore the ocean without a hassle. The usefulness of mounts in water is the same as those on land. But according to their race, they each have their own advantages.
Okay, if you already understand our discussion this time, here's how to get it. Make sure you read the explanation below carefully, so you can get Googlide correctly and quickly.
Getting Googlide in Biomutant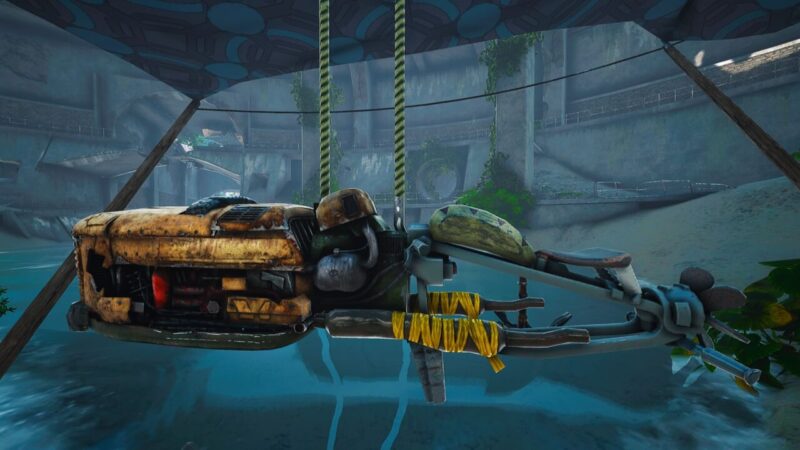 To get the Googlide engine boat, you need to first talk to Goop. After that, later, you will get a mission from him called "The Soaked One," which tells players to enter the Waste Tunnel and find the Googlide item section.
When arriving at the Waste Tunnel, players only need to follow the directions provided by the mission. After that, later players will meet level six Guerilla Miniboss along with his friends. You just need to beat them, and now you can collect parts of Googlide.
After completing the parts, a new mission will appear that asks players to return to Goop and Googlide parts. Arriving at Goop's place, later you need to talk to him, and you can use Googlide. With this, now you have already got Googlide in Biomutant. That's right, it's so easy to get water mounts in the Biomutant game, so that's why you don't worry again.