In the Biomutant game, there is a mechanical contraption that you can use for various things, namely Mekton. With this tool, you can experience the Biomutant game more easily. However, spawning Mekton in Biomutant itself requires some knowledge related to this game.
So, not all Biomutant game players know how to come up with this multipurpose mechanical contraption. That's why here, Wowkia will help you by showing how to spawn Mekton in the game.
Spawn Mekton in Biomutant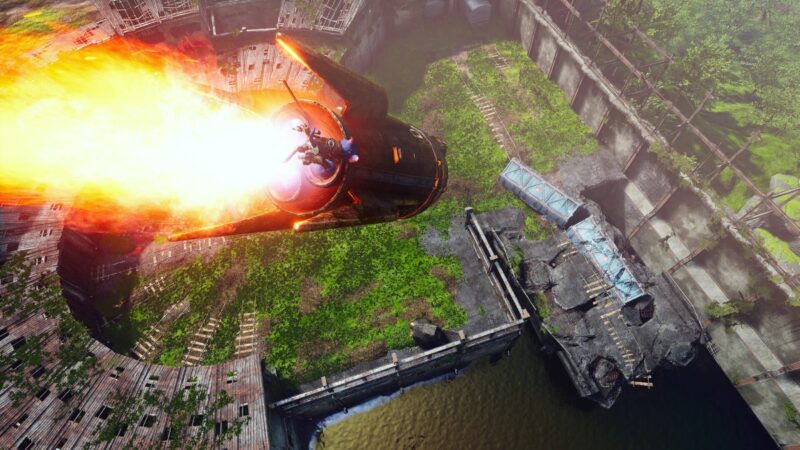 To spawn Mekton, players can only do this in areas where Hypoxia is present, such as the Dead Zone. What's more, players can only do it when the sky is clear to bring up this mechanical contraption.
After knowing where to place it, now you go to an area where Hypoxia is located. By doing so, spawn Mekton then wait for the tool to suffer the effects of Hypoxia. After that, you need to rotate the radial to the Yellow Mekton symbol, and later the mechanical contraption will fall from the sky. Then now, you can press the number 4 button to bring out the mount menu and mount it.
Keep in mind; indeed, Mekton is a very powerful mechanical contraption in the Biomutant. However, it would be best not to always rely on Mekton because it is not suitable for everything. So, it's a good idea to use other tools if you want to survive in the game smartly.
Besides that, what do you think about how to spawn Mekton in Biomutant? If there are still things you don't understand about our discussion this time, it's better to say it through the comments column. After that, later I will give a clearer explanation.