Searching Movie Review – This is a mystery film which features tricky murder or abduction case, with also a tricky investigation. Not all mystery films can make viewers focus on the screen the whole movie. Let alone if it only shows boring searches or scuffles. It seems like that kind of plot is already mainstream. However, despite its cliché, Searching is a brilliantly intriguing mystery thriller.
Searching (2018) Movie Review
Genre: Drama, Thriller, Mystery
Actors: John Cho, Debra Messing, Joseph Lee, Michelle La, Sara Sohn
Director: Aneesh Chaganty
Release Date: August 24, 2018
Searching Synopsis
It follows David Kim, a caring dad who lost his only daughter Margot Kim. David makes a report to the police. Subsequently, he gets help from a detective to solve the case. However, in 37 hours, Margot is still not found. Until David has his own way to find his daughter.
A brief review of the synopsis, you probably got the feeling that Searching has a mainstream plot: an abduction involving detective. It is just like what you got from the trailer, nothing special. But this gives two perceptions. First, it can intrigues people to watch the movie due to positive big media reviews. Second, the synopsis and trailer also can be boomerangs to the potential viewers.
Directed by Aneesh Chaganty, this movie has won the Sundance Film Festival in 2018. As a proverb says, "Don't judge a book by its cover," the movie does make viewers dive deep into the plot. Searching is not mere entertainment. It makes you think about the problems in the story. In other words, this movie puts you on the main character feet.
Searching In-depth Review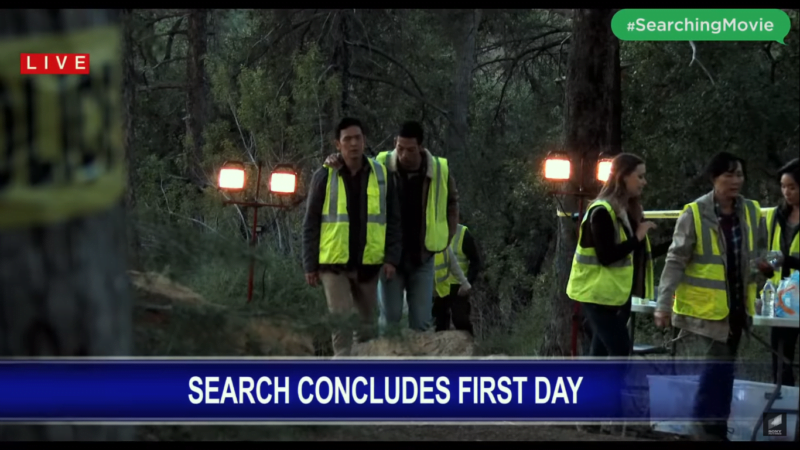 If you've ever watched Unfriended (2014), this movie has a similar treatment. Viewers can't see the characters without any intermediary. That's to say you can only see the characters through media like laptop or computer screens, video calls over phones, television, and other digital platforms.
The difference is Searching doesn't show gore and violence from an unseeable entity like Unfriended (2014). Rather it shows the dark side of human being which can happen to you anytime. The movie Searching is literally about 'searching'. Not mere search done by the characters in the movie on the screen, but you also join the search. Chaganty succeeded to involve us, the viewers, in the movie.
Interestingly, this movie is very relatable to people's behaviors on the internet. For stalkers, this can be their guide to up their game to the next level. More precisely, the film teaches you how to track someone's digital footprints. It also tells you how to be good at browsing on the internet.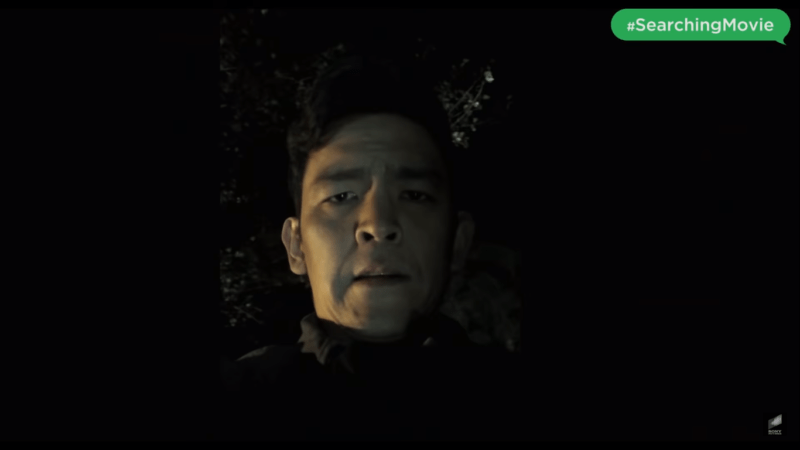 Many twisting films only rely on one or two plot twist to mind-blow the audiences. Searching even uses so frigging many twists that can surprise you every few minutes. I can guarantee you will be mind-blown like never before when you watch the ending. Just how can Chaganty turn a simple story into an immensely twisting movie.
What's unique is Chaganty didn't put actors with high internet knowledge for the main characters' roles. John Cho plays the main protagonist, David Kim. He doesn't make the dad looks bad with techs. Otherwise, you will be mesmerized by Cho's acting. He can be a caring dad with good logic and reasoning. At the same time, you also can feel the anxiety of a father who mysteriously loses his daughter.
"Despite its cliché, Searching is a brilliantly intriguing mystery thriller."
Searching is starred by Michele La as teen Margot Lim who makes you nervous, curious, and worry all at once about the 16-year-old girl's missing. In the movie, Margot is played by three other actresses. They are Alex Jayne Go as 5-year-old Margot, Megan Liu as the 7-year-old one, and Kya Dawn as the 9-year-old.
Also, there is Debra Messing, starring as Rosemary Vick, the detective who got the duty on investigating Margot's case. Margot's heartwarming mother, Pamela Kim, is played by Sara Sohn. The movie doesn't have many characters, but of course, that's what makes the movie more focused.
Reviewing the visual, you won't get the same experience from other movies. Sometimes along with the film, you will be the one who knows every character's behavior. You will also be involved in the movie because all events are shown on the gadget screens' perspective. Yes, this movie uses the monitor's point of view or screencast.
Meanwhile, the sound effects really suit the gadgets' POV. Like the records from calls, webcams, footages, news, and all sounds from digital platforms. The app notifications also sound real.
Although full of mystery and thrills, Chaganty can present a little comedy that doesn't cringe. This simple movie plot feels special due to the utilization of many aspects of the internet. Even without famous actors. Furthermore, the plot progresses in real-time and can be understood easily.
Searching Movie Review Score
Story: 8/10
Characters: 8/10
Visual: 9/10
Sound Effect/Scoring: 9/10
Directing: 9/10
Overall Score: 8,6/10
Pros
+ Amazing directing
+ Mind-blowing plot twists
+ No boring scene
Cons
– Cliché background plot
That's all from the Searching movie review. Happy watching! Or if you've already watched Searching (2018), share your thoughts with Wowkia in the comment section below. Check out other movie reviews here.