Well, a bad new thing is coming for all of you, it's about Venom 3 Will Be Tom Hardy's End, based on hints from the guy who played the iconic character. One of these iconic Spider-Man franchises may seem to have a problem but read carefully about what happened.
Despite Sony's latest Morbius being a new flop, the studio will be moving forward with the goal of creating a cinematic world of Spider-Man spin-offs. However, if you look at what happened to Disney Plus, which revealed that many Spider-Man films were produced by Sony there, maybe the collaboration between the two would still be established.
But we also know that Sony is working on films like Kraven the Hunter, Madame Web, El Muerto, and many more. But what about the Venom movies?
Venom 3 Will Be Tom Hardy's End?
Venom's second film also received a lot of criticism, and we can see that based on the reviews on Rotten Tomatoes. However, according to the audience's version, a more positive response came. Sony previously saw huge success with Venom and Venom: Let There Be Carnage at the box office, also for the first film's release in 2018.
To continue what happened next and to answer the cameo in Spider-Man No Way Home, those things can be found in Venom 3. Sony has promised an eventual crossover between Spider-Man and Venom, the two predicted to clash in the third film. . Other clues suggest Andrew Garfield has even expressed interest in going head-to-head with his fellow British Marvel star.
So much attention will be on the third Venom film that brings Tom Hardy back as Venom. But the bad thing actually came from himself on Instagram.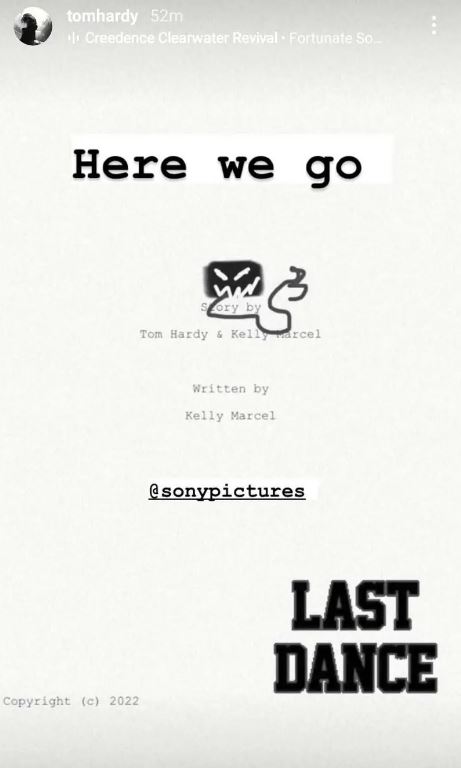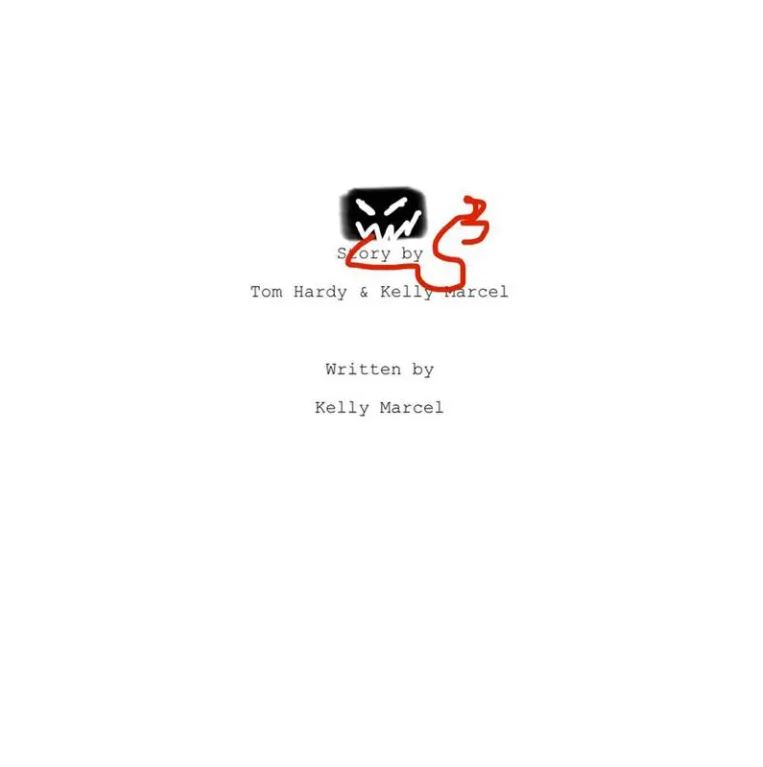 The boy showing about Tom Hardy hints at Venom 3 being the end. Even though it's just a hint, but a recent Instagram post, Tom Hardy confirmed that the scriptwriting process for Venom 3 has begun with Kelly Marcel returning to write Sony's Marvel films, while herself helping out with the story.
You can see that there is a hint of a Venom 3 script cover photo on his Instagram story with a "last dance" sticker, indicating that the Symbiote-centric franchise may end up as a trilogy.
But having no absolute clue to this, neither Sony nor Tom Hardy has confirmed Venom 3 will be the end of its anti-hero journey, but teasing the film as the "final dance" seems to imply that is the case.
If Venom 3 does mark Eddie Brock's final appearance, then no doubt either Andrew Garfield or Spider-Man Tom Holland will appear to deliver the epic crossover fans have been waiting for.
Perhaps all questions about Venom will be answered in the third film, and it will tell a lot about the origins of the little encounter between Spider-Man and him.
This one will create a lot of speculation and new fan theory, while Venom 3 has yet to set its official release date.