Developed by Bryan Fuller, a psychological horror-thriller based on the books premiered on NBC in 2013. Despite being met with understandable skepticism, Hannibal garnered immense critical acclaim and a passionate cult following.
The series starred Mads Mikkelsen as the titular character. Despite following in Hopkins' considerable footsteps, Mikkelsen made the role distinct and entirely his own – becoming the quintessential iteration for many.
Hannibal also starred Hugh Dancy as Will Graham, Laurence Fishburne as Jack Crawford, and Gillian Anderson as Lector's own psychotherapist, Bedelia Du Maurier. Hannibal brought to life many elements of the novel, though it was unable to adapt them entirely before NBC canceled the show after three seasons.
Will Reunite for Zoom Call in July
According to Bloody Disgusting, several cast and crew members that worked on the show reunited for a special Zoom event earlier this week.
Mikkelsen, Dancy, Anderson, and Fuller were all in attendance. They were joined by Caroline Dhavernas (who played Alana Bloom), Katharine Isabelle (Margot Verger), Raúl Esparza (Frederick Chilton), Hettiene Park (Beverly Katz), Kacey Rohl (Abigail Hobbs), Scott Thompson (Jimmy Price), and Aaron Abrams (Brian Zeller).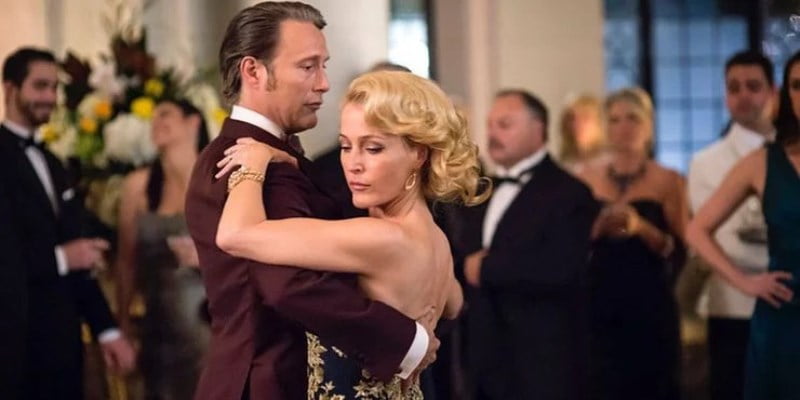 From behind the scenes, producers Martha De Laurentiis and Loretta Ramos were also present, as was producer/episode director David Slade and food consultant Janice Poon. The reunion will be released via the Nerdist Youtube channel on July 11. It will also stream simultaneously via Geek & Sundry's Youtube and Twitch channels.
The virtual panel will be the first in a planned series of them under the banner of Nerdist House 2020. As well as a general trip down memory lane and an overall discussion of the Hannibal series, there will also be a fan-driven Q&A session. Though the event was pre-recorded, submissions were taken via a hashtag in the lead up to the recording.
Thus, if you're indeed a big fan of the show, well don't miss it okay?