When Marvel TV and ABC launched Agents of SHIELD in 2013, the series was sold to viewers as one that would be heavily tied to the MCU.
Phil Coulson was brought back from the dead after The Avengers to be the star and the first season included big connections to Captain America: The Winter Soldier. Since then, the series has also helped set up Avengers: Age of Ultron and used the Sokovia Accords from Captain America: Civil War.
Always Have the Connectivity Issues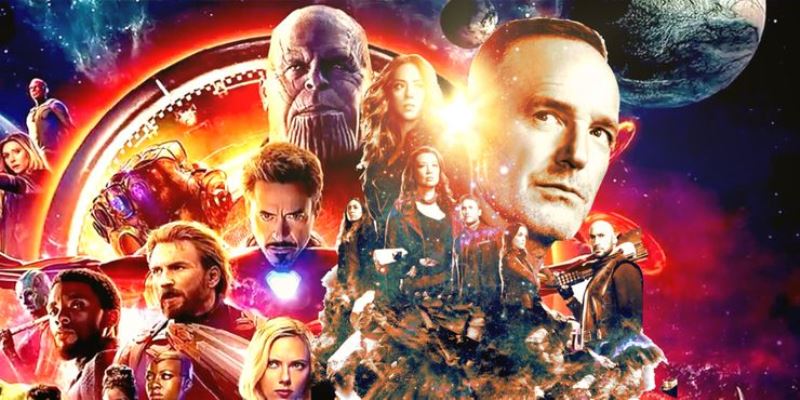 However, the connectivity between Agents of SHIELD and the MCU movies started to become less frequent as the show progressed.
When it did attempt to be linked to Avengers: Infinity War and Thanos, the connections didn't perfectly line up and had some questioning if Agents of SHIELD now existed in a different reality.
Will Finally Tied-In With MCU's Flick Event
Following the season 7 premiere of Agents of SHIELD, an interview with Maurisa Tancharoen and Jed Whedon, the show's creators, and producers Jeph Loeb and Jeffrey Bell was published by Deadline.
The interview covers a variety of topics pertaining to the final season. One of the questions they were asked if Agents of SHIELD will bump into the MCU in season 7 and the creators and producers confirmed that this will be the case in which, i quoted here;
WHEDON: We're going to bump into something.

LOEB: (LAUGHS) Yeah, we'll bump into something.

BELL: Something will definitely happen.
The show's creative team might've stopped short of revealing how Agents of SHIELD will tie into the MCU, but the confirmation that something will happen should further increase the anticipation of fans over what it could be.
Indeed, so yeah guys, what do you all think about this?